NDP Deputy Leader John Vanthof will be tabling a motion on Thursday to bring in broadband internet service to support business and growth in rural Ontario.
"Modern farms and rural-based businesses need as much technology as businesses in urban areas. Basic technology like broadband internet that is taken for granted in cities is just not available or affordable in rural areas," said Vanthof, MPP for Timiskaming-Cochrane.
"It's time to make broadband internet service available in rural areas, a service that is vital for farming communities and businesses. That's why together with Andrea Horwath and the NDP, we are calling on the Ford government and all members in this legislature to support our motion to ensure that rural and northern Ontarians have the same access to broadband internet service as the rest of the province."
New Democrats have long been calling for the provincial government to bring in broadband service to rural Ontario to help spur economic growth. Instead, previous Liberal governments cut millions in funding for rural communities, and Doug Ford has vowed to cut $6 billion more than the Liberals from public services and programs.
"The Ford Conservatives need to change course when it comes to rural Ontario and stimulate business and growth instead of continuing their cuts, and allowing rural Ontario to fall behind," said Vanthof.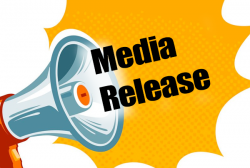 Latest posts by This Media Release
(see all)