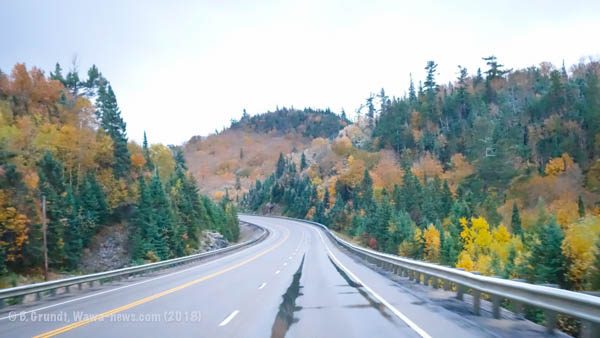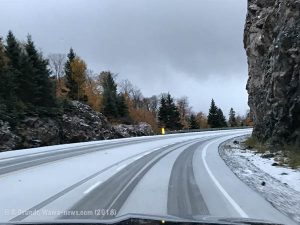 Taking advantage of a day off, we drove to the Sault yesterday. As in all trips to the Sault, you never know what the day will bring. Yesterday we experienced everything from clear roads, to driving rain, sleet, and sorry to say it – Snow.
The repairs at the Old Woman Hill looks to be nearly complete. Leroy Construction had flaggers out in the morning, and at night there was one lane each way. The washed out pavement has been piled on the hillside, and gravel poured into the holes and repacked. Maybe Saturday, or Sunday the highway will be reopened completely.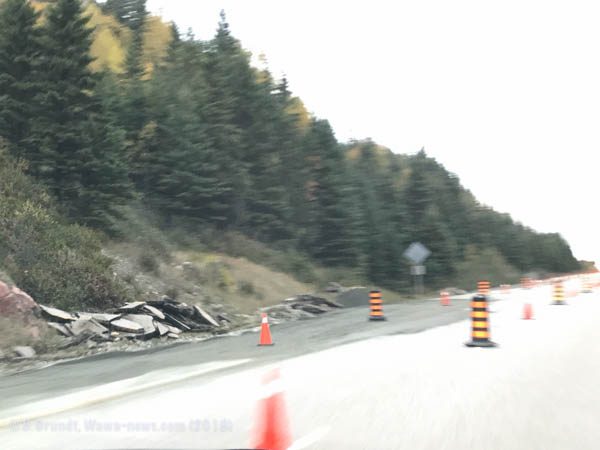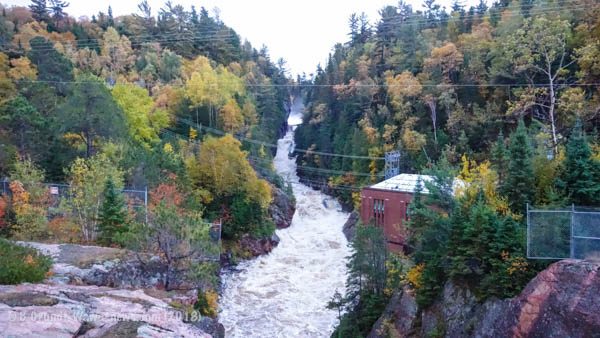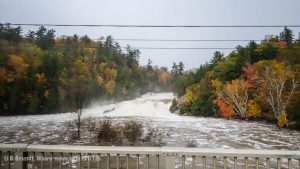 Along the way to the Sault, one could see brown water gushing from all sorts of spots – seasonal creeks. Although this isn't the right season – this would be expected in the spring, not fall. The Sand River is spectacular, except for the brown cast of the water. The same for Chippewa Falls. The best of all was the amount of water cascading down the gorge at Montreal River. That is twice in my life in Canada that I have seen water, and lots of water in the gorge.
Despite the dreary rain and clouds, the fall colours are spectacular. There is much more yellow here, but at Old Woman, the reds pick up. It is worth the drive to go and see them.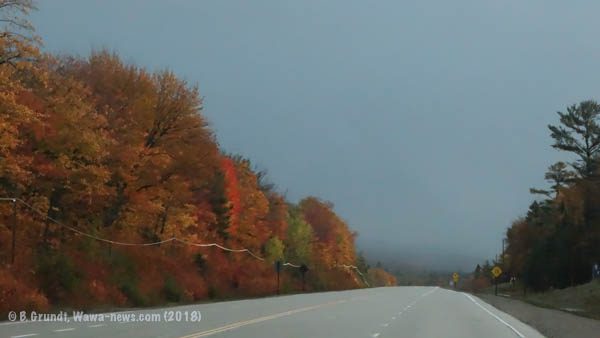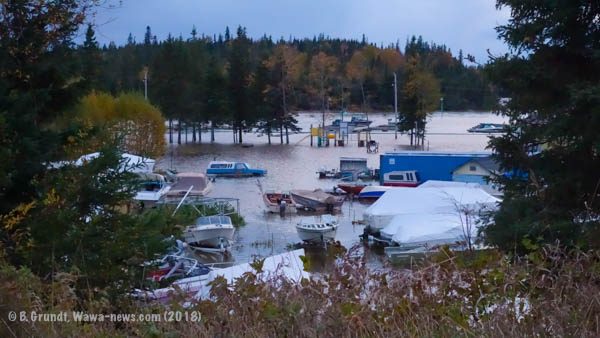 Back at home, the high water hasn't receded, and if it has – unnoticeable. The Michipicoten and Magpie rivers are still roaring, and the Marina is still flooded. I received a phone call this morning that let me know that the bridge over Wawa Creek (Vallee Park) is gone. The high waters of Wawa Lake and the creek that drains it – has torn it from the embankments.
If you are driving or hiking anywhere in the bush this weekend, be aware that the high water problems are all over. Be careful, file a flight plan – be safe!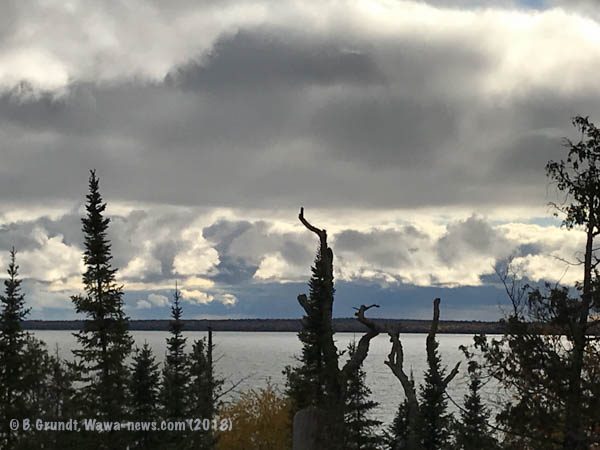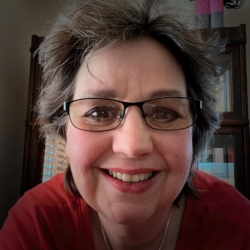 Latest posts by Brenda Stockton
(see all)