The congregation welcomes everyone to Worship at First United Church.  Services are held on Sunday at 11:00 a.m. If anyone has a question or concern please leave a message on the answering machine at the Church 705-856-2926
Thurs. Sept. 27   The Thrift Shop opens at 5 p.m.  Contact Diane S. 705-856-4408
                              If YOU are able to HELP during the Sale.
Sun.   Sept. 30     It has been suggested that the Bible Readings for the upcoming Sunday might be welcomed by the congregation.
                             Esther 7: 1-6, 9-10; 9: 20-22 Esther pleads for the life of her people
                             Psalm: 124  If God had not been at our side
                             James: 5 13 -20 The sick should be anointed by the elders
                              Mark: 9: 38-50 If your hand caused you to stumble, cut it off.
                              Reader: Heather Campbell
Sat.     Oct.   06   The next meeting of the Prayer Shawl Ministry at 3 p.m. in the Family Room.
Sun.    Oct.   07    The Sacrament of Holy Communion will be celebrated.
Sun.    Oct.   07     Coffee & Muffins will be served before Morning Worship. Please contact Lorna C. If you are willing to supply muffins one month.
When the demands of life seem overwhelming, put a child among us.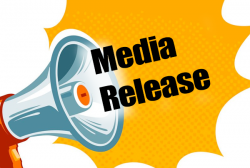 Latest posts by This Media Release
(see all)