Sep 17, 2018 @ 16:09
Despite continued assertions to the contrary, including his bogus claim Monday that he "had the longest consultation ever when we crisscrossed the province," Doug Ford and his Conservatives never campaigned on cutting city council in Toronto, or anywhere else in the province – and new records show that he didn't consult anyone.
Today, NDP MPP for University–Rosedale Jessica Bell shared the results of a request filed under the Freedom of Information Act which showed Ford and the Conservatives did not undertake any consultations on its plan to interfere in Toronto's upcoming municipal election. Nor did the Ford government give any instructions to the Ministry of Municipal Affairs and Housing.
"We asked the Ministry for records on the consultations for Bill 5 as well as the instructions that were given to the Ministry for drafting the bill," said Bell.
"But the Ministry couldn't find any. That means there are no records of any input from anyone not in the premier's inner circle.
The people of Ontario deserve to know who Doug Ford cut a backroom deal with in order to rip up Toronto's wards in the middle of an election – and what other municipalities are next."
Bell said the complete lack of any documents, correspondence, instructions or consultations show that Ford's plan to interfere in Toronto's election was cooked up in a backroom with Ford and his inner circle – driven by Ford's grudge against the City of Toronto, and not by experts, legal opinions, or feedback from Ontarians living in the province's biggest city.
SOURCE – NDP MPP for University–Rosedale Jessica Bell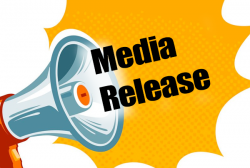 Latest posts by This Media Release
(see all)