Sep 13, 2018 @ 08:08
Do you want to know more about how quality is improving at the Lady Dunn Health Centre?
As part of a continuing commitment to engaging with patients and the community regarding quality improvement, the Lady Dunn Health Centre has now installed three Quality Journey Boards, which are located in Acute Care, Long Term Care, and in the Laboratory and Diagnostic Imaging hallway. These boards feature information related to ongoing quality initiatives, including the 2018-19 Quality Improvement Plan, Client and Resident Satisfaction Survey Results, Patient and Family Rights and Responsibilities, and information about the Client Concern Process.
The boards also highlight opportunities for patients and their family to provide feedback and become involved in the quality improvement process, such as becoming a Patient and Family Advisor. Let us know what you think about the boards by providing feedback in our comment boxes as you are important in improving care in your local hospital!
For more information, please contact:
Crystal Lutz, Coordinator of Quality, Risk, and Fundraising
Lady Dunn Health Centre
17 Government Road, PO Box 179
Wawa, ON P0S 1K0
705-856-2335 Ext. 3219
www.ldhc.com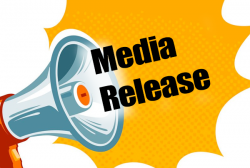 Latest posts by This Media Release
(see all)