Manitou Gold Inc. is pleased to provide an update on exploration and related activities for its Goudreau area properties.
Manitou Gold's current property portfolio along the Goudreau-Localsh Deformation Zone ("GLDZ") includes the Goudreau Patents, which consist of 160 acres of surface and mining rights patented lands, and the 7,000+ acre Rockstar Property.  Both properties were recently acquired and are seeing their first modern exploration programs currently underway.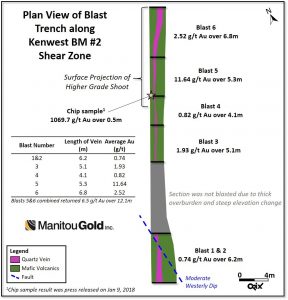 In recent years, the GLDZ has seen significant new investment in gold exploration and development activity.  The western half of the GLDZ is dominated by Argonaut Gold's Magino advanced development project and Alamos Gold Inc.'s Island Gold Mine property, that latter of which was acquired by Alamos last November through its takeover of Richmont Mines.  Immediately to the east of the Alamos property are the past producing Edwards and Cline Mines, respectively.  Manitou Gold's Goudreau Patents property is located just to the east of the Edwards and Cline Mines (see Company press release dated Oct 30, 2017).  The Rockstar Property is located southeast of Manitou's Goudreau Patents property and covers a large section of the eastern half of the GLDZ.
Manitou is pleased to announce that it has signed agreements with all four First Nations who have traditional use of the Company's claim areas along the GLDZ.  "We are very thankful to each of Missanabi Cree First Nation, Michipicoten First Nation, Batchewana First Nation and Garden River First Nation for their respectful, honest negotiations and information sharing," stated Manitou President, Pat Dubreuil.  "We look forward to continue sharing information and opportunities with our First Nation partners."
Manitou has received an exploration permit for the Rockstar Property from the Ministry of Northern Development and Mines.  The permit covers all work the Company plans on undertaking over the next three years.  Manitou geologists have just recently started prospecting of the Rockstar Property.  Initial work focused on the surface area around the strike of the Rockstar vein.  To date, Manitou has extended the apparent strike distance of the Rockstar vein by an additional 200 meters.  As well, six grab samples have been collected along the Rockstar vein, with assay results ranging from 1.9 to 14.2 g/t gold.  In addition, a new zone of strong shearing and veining has been discovered at surface in the north-central part of the Rockstar Property.  This new zone is approximately 50 meters wide, has so far been traced for 180 meters along strike, and is currently being prospected and sampled with a view to determining the extent and gold potential. Grab samples can be selective in nature and therefore should not be relied upon to represent indicative grades.
Initial prospecting of the Goudreau Patents Property further confirmed the presence of the GLDZ and local mine host rock units on the property.  The area of the property identified as being the most prospective by geophysical and geochemical surveys completed earlier this year (see Company press release dated May 9, 2018) does not have any surface exposure and will be tested by diamond drilling.
Manitou will continue with the prospecting and mapping on its GLDZ properties throughout the summer and fall.  Further results will be announced as they come available.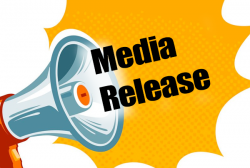 Latest posts by This Media Release
(see all)