Minister of Natural Resources and Forestry Jeff Yurek issued this statement today about the Ontario government's response to the wildfire outside Temagami:
"Our wildland fire and emergency response personnel are working closely with the Ontario Provincial Police, community leaders and other agencies to fight the fire near the Town of Temagami and make sure people move to safety.
People in communities threatened by this fire are responding in a calm and orderly way. I want to thank you for supporting your neighbours and co-operating with local authorities during this emergency. Your continued cooperation with emergency personnel will help keep people safe in areas affected by the wildfire.
About 20 homes are dangerously close to the fire, which is currently burning about two kilometres southwest of Temagami. The Town of Temagami issued an order for these 20 homes to be evacuated. While local authorities lead and coordinate evacuations of people, we are on the front-line fighting the fire.
We have requested and received support from Saskatchewan, British Columbia and Alberta. I want to thank the Premiers of these provinces for helping Ontario in our time of need by sending aircraft and fire rangers to help fight these fires and a significant number of other active fires.
I also want to thank the tremendous efforts of our fire rangers and support staff who have been working tirelessly to protect this community.
Our government is monitoring the situation closely and will provide information and updates as soon as they become available. We are doing everything we can to protect residents, visitors and property in the affected areas. Your safety and well-being are the most important thing to us as we respond to this emergency."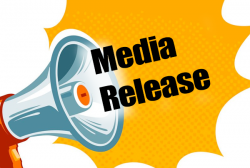 Latest posts by This Media Release
(see all)