Weather – A mix of sun and cloud. Fog patches dissipating this morning. Wind becoming northwest 30 km/h gusting to 50 this afternoon. High 22. Humidex 26. UV index 9 or very high.
Marine –
Strong wind warning in effect.
Wind south 10 knots increasing to southwest 15 early this morning and to west 20 near noon. Wind diminishing to northwest 15 this evening and to northwest 10 after midnight. Wind becoming variable 10 Friday morning then increasing to southwest 15 Friday afternoon.
A few showers and fog patches ending near noon with a risk of thunderstorms.
Waves one half metre or less building to one half to one metre this morning and to one and one half metres this afternoon. Waves subsiding to one half to one metre near midnight.
NE Region Fire Situation – By late afternoon, there were forty-three active forest fires across the Northeast. Nineteen of these fires are not yet under control, while twenty-four are either being held, under control or being observed.
Recent periods of heavy lightning observed over the Canada Day long weekend have sparked several new fires in the Sudbury and North Bay regions. There were nine new starts today, at the time of this update, however none are in the Wawa District. The forest fire hazard has been predominantly high to extreme in the central and southern portions of the Northeast Region today. Areas north of Wawa and the Hwy 11 corridor are showing a moderate to low hazard.
News Tidbits – Chief Ignace Gull of Attawapiskat First Nation has launched a serious war on illegal drugs. Gull and four other local officials search everyone who lands at the fly-in community's airport, including local police officers. He has taken matters into his own hands because of the weeks it often takes to get search warrants signed by a Justice of the Peace (based in Sudbury). Seizures of fentanyl, speed, marijuana, other opioids and large shipments of alcohol have been made since May 27th, 2018.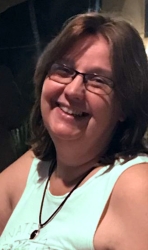 Latest posts by Brenda Stockton
(see all)