Giving priority and attention to the emotions of people living with dementia is the key to restoring people's capacity to live a meaningful life and communicate with family and caregivers says Dementia Care Matters, which is owned by The Salvation Army (Australia), an international charity. Dementia Care Matters is set to expand in Canada in the fall, 2018.
Leveraging evidence and caregiving experience gathered in the UK, Ireland and Australia, and now Canada, Dementia Care Matters is proposing a new model of care and bringing hope that it is possible to really reach and connect with people living with dementia.
"People with dementia are no longer always able to cognitively deal with the world of facts, logic and reason, they are more feeling beings than thinking beings," says Dementia Care Matters founder, Dr. David Sheard. "But they still have strong emotions and can remain connected to family and their caregivers if their care is rooted in an understanding of their feelings."
Dementia Care Matters, an international transformative support and culture change organization with 23 years of experience in this field, asserts that "feelings matter most" for those living with dementia. New to Canada, Dementia Care Matters is shifting perceptions and care protocols with the introduction of their trademarked "The Butterfly Household Model of Care". The Model addresses the holistic needs of the individual in need of care and supports quality of life for each person living with a dementia across the whole of the person's lived experience.
Dementia Care Matters' latest success story in Canada is the adoption of the Butterfly Model in partnership with the Region of Peel 's Malton Village Long Term Care Centre in Mississauga, Ontario.
After a one-year transition, the Centre has evolved from a model of care focused on meeting the physical and clinical needs of people living with dementia, to one where people and staff are engaged in creating a positive lived experience. Recently, the Toronto Star reported on the steps in that transition and the impact on all involved – administrators, nursing and other care staff, family members and the individuals themselves. http://projects.thestar.com/dementia-program/index.html
Dementia Care Matters' philosophy and its model of in-depth culture change and training delivers emotionally intelligent care that maximizes quality of life and is centred on the individual, their life story and matching care to the specific point of dementia each person is individually experiencing. And the organization is proud to call itself a "disruptor". Introducing the Butterfly Model requires radical changes to program design, leadership and nursing roles, quality of the interior environment, professional standards and training, and day-to-day operations. Early results in Canada, already replicated over many years in other countries, show improvements in the use of anti-psychotic medications, more social engagement, fewer falls and improved staff satisfaction.
In addition to the Malton Village Long Term Care Centre, Dementia Care Matters has accredited Butterfly Homes in the following settings within Canada:
Covenant Care – Villa Marie (

Red Deer

)
Choices in Community Living Inc – Copper Sky Lodge (

Spruce Grove

)
Choices in Community Living Inc – Legacy Lodge (

Lethbridge

)
Lifestyle Options Retirement Communities (

Edmonton

and

Leduc

)
Intercare Corporate Group – Southwood Care Centre (

Calgary

)
Dementia Care Matters has also developed a "Mattering at Home" model that supports those providing care in home settings, along with a "Mattering in Hospital" model that makes the care of people living with dementia in hospital settings more dementia-specific and connected.
The implications of a dementia diagnosis and the growing demand on Canada's health-care system are wide and deep. Each year, more people are diagnosed with dementia. More than 402,000 Canadians are living with dementia and the number is expected to increase (Health Canada.) While there is no cure, people living with dementia can live with dignity and happiness.
Quotes
"Malton Village's Butterfly Household is a remarkable achievement and a testament to the leadership, staff and families who have changed their belief system about dementia care. Congratulations to the Regional Council of Peel for taking a chance on change and supporting administration and staff in their journey. With the Region's recent decision to implement the Butterfly Model of Care across its five care homes, we are looking forward to continuing to work with the Region and the people who can now call it home."
Dr.David Sheard, Founder and Board Member, Dementia Care Matters.
"The transformation within the Region of Peel's Malton Village is truly amazing. What is even more amazing is that their results – happier and more fulfilled people living with dementia, staff and families – can be recreated wherever people receive care. Dementia Care Matters has 23 years of knowledge in improving the quality of care people receive and their lived experience. We are dedicated to working with people around the world to bring meaning into the lives of people with dementia.
Peter Bewert, Chief Executive Officer, Dementia Care Matters, The Salvation Army Australia
About Dementia Care Matters: Dementia Care Matters is a culture change organisation operating in the UK, Ireland, Canada, USA and Australia that offers an evidence-based approach to improving care in organisations. Its team of expert national directors, consultants and trainers apply 'The Butterfly Model' which creates places where people live, work and support each other as families. It is this approach that realizes the possibility to really reach and connect to a person living with dementia to find freedom. In 2017, Dementia Care Matters became part of the Salvation Army (Australia) a global charitable organization.
SOURCE Dementia Cares Matters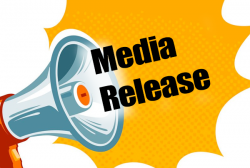 Latest posts by This Media Release
(see all)