Jun 18, 2018 @ 13:41

CarePartners, a home care service provider to Ontario's Local Health Integration Networks (LHINs) and an Ontario-based community health care agency, has become the victim of a cyber-attack by sophisticated actors.
The cyber-attack breached CarePartners' computer system and as a result, patient and employee information held in that system, including personal health and financial information, has been inappropriately accessed by the perpetrators.
Acting immediately in partnership with Ontario's LHINs, CarePartners took direct steps to prevent additional exposure and close vulnerabilities. CarePartners retained Herjavec Group (HG), a leading cybersecurity firm, to contain and determine the extent of the breach. The Ontario Information and Privacy Commissioner and law enforcement officials have also been contacted and engaged.
In addition, LHINs and CarePartners voluntarily suspended the online referral system's capacity to receive patient assignments from Ontario's LHINs until the breach is fully contained and vulnerabilities are fully closed.
Throughout this situation, patient care has not been compromised.
We continue to monitor any new information that becomes available throughout this active investigation. CarePartners will be providing ongoing credit monitoring for any individual whose personal data may have been breached. Information regarding credit monitoring and answers to other questions can been found online at: Ontario LHINs or www.carepartners.ca, or by calling 1-844-337-7300.
Ontario's LHINs' and CarePartners' priority is to provide continuing care to LHIN home care patients and protect the security of patient information. CarePartners is also working to ensure continuity of care and information security of its other clients and the security of its employee records.
SOURCE: CarePartners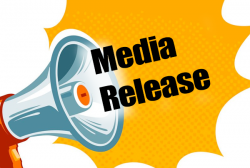 Latest posts by This Media Release
(see all)