Mar 2, 2018 @ 11:58
Rector Machine Works Ltd is pleased to announce that they have received the CWB certification for aluminum fabrication (W47.2).
"This is a big step for us, since we're the only shop in the Algoma Area  that is certified," said Walter Barbon, Welding/Fabricating Supervisor. "Aluminum work can now come to us and is completed onsite."
"The advantage of having the certification locally is that projects can be completed faster, as there is no additional shipping time to send jobs out of town, and that also translates to better pricing," added Dave Rector, President of Rector Machine Works. "Meeting CSA W47.2 was a time consuming  process, but we felt it was important to meet our customers' needs for aluminum work."
Aluminum has gained favour with industry leaders as it is lightweight and wear-resistant.
"Many of our clients in forestry, mining, and government agencies, prefer aluminum for ergonomics, and having better wear properties, including in aquatic/marine applications," said Barbon.
The company had to meet a number of requirements to be certified for fusion welding
of aluminum as well as  the qualification of their personnel and welding procedures.
"We always aim for perfection, since we're only as good as our last job," said Rector. "With the aluminum certification we will continue to  provide the same high level of service and impeccable quality of work that our customers expect from us."
Rector Machine Works Ltd was also the first machine shop in Sault Ste. Marie to be ISO certified.
About Rector Machine Works Ltd
Three generations of the Rector family have been proudly serving Canada and the United States from the Algoma area since the 1933.  Rector Machine Works is a facility that provides machining, welding and fabricating services,  a driveline division, hydraulics manufacturing and  industrial contracting. They also specialize in ejector boxes rebuilds, and  custom metal work. The company employs 50 people in their 15,000 square foot, world-class facility, with ISO 9001 certified procedures, and is CWB certified  for aluminum fabrication (W47.2). They are online at www.rectormachineworks.com.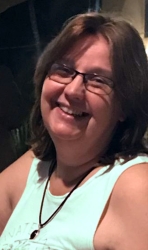 Latest posts by Brenda Stockton
(see all)