Feb 14, 2018 @ 12:35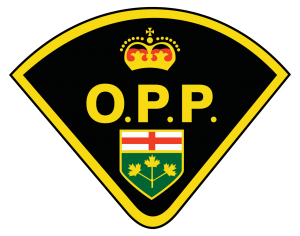 Inspector Baldassare Nuccio of the North East Region Ontario Provincial Police (OPP) officially welcomes Sergeant Carlo Berardi as the new Media Services Coordinator for the North East Region.
Berardi started his career in 1994 when he was deployed to the Superior East detachment in Wawa, Ontario. He spent five years there before transferring to North Bay where he gained experience working in a number of areas including: the Traffic and Marine Unit, at North Bay Detachment and in the Provincial Communications Centre.
In 2007, Berardi was officially promoted to Sergeant. For 11 years, he travelled around the Province of Ontario working with the OPP's Municipal Policing Bureau.
Sergeant Berardi is now assigned to the North East Region's OPP Headquarters in North Bay and looks forward to working with the detachments and members of the media throughout the Region.
"We are very pleased to have Sergeant Berardi working with us at North East Region Headquarters. He is trilingual and brings over 23 years of policing experience to his new role. We are confident that he will continue to elevate the North East Region OPP's profile through the use of traditional and social media platforms." – Chief Superintendent Fern Labelle, North East Region OPP Headquarters.