Feb 2, 2018 @ 18:06
As of February 1st, 2018, all abortion clinics in Ontario will have safe access zones of 50 metres to protect the safety, security, health and privacy of women and health care providers.
Prohibited activities within safe access zones around clinics, facilities and offices include:
Advising a person to refrain from accessing abortion services
Abortion-related protests
Physically interfering with or intimidating people accessing or providing abortion services
Recording patients or providers (e.g. taking photos or video).
Other facilities that offer abortion services, such as hospitals, health centres, or pharmacies, as well as the offices of regulated health professionals who provide abortion services can now request safe access zones of up to 150 metres.
In addition, abortion service providers now have automatic safe access zones of 150 metres around their homes. This includes a general anti-harassment provision that protects clinic staff and abortion providers anywhere in Ontario.
"No one should ever be intimidated or have to fear for their safety while accessing abortion services. These changes will have a far-reaching impact on patients, providers and communities across the province, helping to ensure these spaces are safer and more secure for everyone." — Yasir Naqvi, Attorney General
"Women in our province should be able to access health care free from the threat or fear of violence or harassment. Safe access zones will protect a woman's fundamental right to fair and equal access to safe abortion. It's an important step forward for women in Ontario." — Harinder Malhi, Minister of the Status of Women, Ontario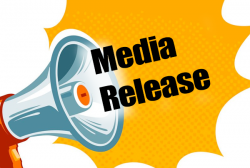 Latest posts by This Media Release
(see all)