Jan 30, 2018 @ 18:14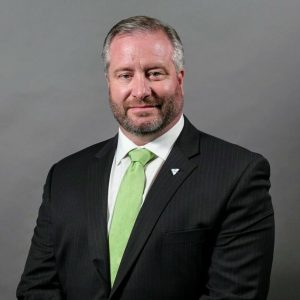 I'm sure that most readers will recognize world-famous scientist Albert Einstein's often quoted definition, "Insanity is doing the same thing over and over again and expecting different results". As I pondered this definition this week it occurred to me that Einstein's wisdom is clearly applicable to far more than just the scientific world. In this case, I am thinking of Ontario's dark, historic experiences with privatization of public services and utilities. If you want to see someone cringe, just say the name 'Walkerton' to a conservative and see what happens.
Well, once again I have to ask what school Kathleen Wynne went to where she didn't study history. The reason I say this is that just days ago Wynne gave the nod to her friend, the Privatization Czar Ed Clark, asking him to take the helm as the chair of the LCBO board of directors. The Premier worked with Ed Clark to make a complete mess in Hydro, now she's hired him to make a mess of the LCBO – just as the Liberals' begin their march out of office.
"Czar' Clark has long acted as Kathleen Wynne's personal privatization proponent, as he recommended the sell-off of Hydro One that sent electricity costs soaring. By appointing Clark to the top post of the LCBO, Wynne is sending strong signals that she won't stop with the sell-off of Hydro One. Ontarians overwhelmingly – even vehemently – opposed that short-sighted move, but Wynne went ahead with her plan anyway. And now Ontario families are literally paying the price. Once again, Kathleen Wynne refuses to listen to calls to hold off appointing Clark until she has at least consulted with valuable stakeholders such as MADD and CAMH on the importance of public control of alcohol and cannabis sales. Ontarians need to brace themselves as Wynne prepares to put another public asset on the auction block ahead of the June election. Clearly, Kathleen Wynne is not a History major.
Some of you may recall that when Kathleen Wynne took over the reins from Dalton McGuinty, she proudly touted her self-professed notoriety as a great listener and communicator. Again, I'm not so sure that history is going to support Wynne's claim on this attribute. In addition to totally ignoring calls from the people of Ontario to halt Hydro One privatization, she now is ignoring cries from families of individuals who call for improvements to our long-term care system.
NDP Leader Andrea Horwath and Oshawa NDP MPP Jennifer French have repeatedly said that Ontario's broken long-term care system has let families down, leaving seniors struggling to access the care that they deserve.
Recently Andrea and Jennifer shared stories such as of Donna Barnes's parents who have been separated by a long-term care system meant to support them. Her mother is in long-term care while her father languishes on the waiting list. Dr. Deanne Houghton's mother was in long-term care for years but struggled with neglect and substandard treatment. Madeleine Stadnik is paying out-of-pocket for her father's long-term care after a very long wait in the hospital to get the spot he's got now. And this isn't even the tip of the iceberg.
It's truly heartbreaking to think about people like Donna's parents who, after spending their lives supporting each other, are separated when they need each other the most in their declining years. And hearing of struggles like Madeleine who is trying to find even basic accommodations for her father, forcing her to pay just to keep him in the hospital while he waited. Donna and Madeleine are not alone – there are thousands of people on the wait list for long-term care, losing hope that they will even find a bed – let alone be reunited with their loved ones.
Nearly 32,000 people are on the wait list for long-term care in Ontario, while those already in care often face neglect or even violence in care homes that are understaffed and under-resourced. Since the Wettlaufer murders raised the issue of abuse and neglect in long-term care to the forefront, Andrea Horwath and the NDP have called for a two-phase, find-and-fix inquiry into long-term care. However, the Wynne Liberals continue to deny that there's a problem, restricting the Wettlaufer inquiry to events specifically connected to Wettlaufer's crimes.
It should never have come to this – and it doesn't need to be this way.
Families deserve more than an underfunded, understaffed system of care. We need an inquiry to fix problems as they are uncovered. New Democrats have a plan that gives Ontario families hope, and ensures seniors are supported by the province they worked so hard to build.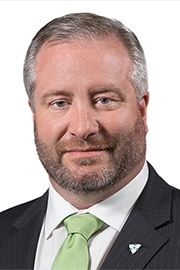 Latest posts by Mike Mantha
(see all)