Dec 14, 2017 @ 18:19
On Thursday, NDP MPP Gilles Bisson said that Kathleen Wynne has once again let down families by voting against NDP legislation to combat gasoline price gauging.
"Today, the Wynne Liberals had a choice—to do the right thing and regulate the price of gasoline or continue to let families be gauged by gas companies and refiners," said Bisson. "It's disappointing that they chose to let families down once again."
The Fairness in Petroleum Products Pricing Act sought to allow the Ontario Energy Board to regulate the retail and wholesale mark-up of petroleum products in the province. The Bill also guided the Ontario Energy Board and Lieutenant Governor in Council to provide predictable and consistent retail pricing of petroleum products; prevent pricing practices that undermine competitiveness in the retail market and ensure transparency in the prices of petroleum products.
"Ontario families living from Windsor to Thunder Bay should expect a reasonable price for gas at the pumps," said Bisson. "Instead, we see huge price fluctuations throughout the province. Without the government stepping in to regulate the price of gas, families will continue to be gouged.
"It doesn't need to be this way," said Bisson. "New Democrats will continue to put forward solutions to stop families from being exploited at the pumps."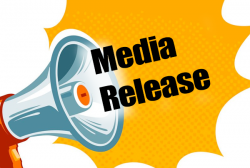 Latest posts by This Media Release
(see all)