Nov 28, 2017 @ 08:08
There is a Corporate Planning / Policy Manual Committee Meeting tonight at 6 p.m. in Council Chambers.
This Committee of Council will be receiving reports regarding the Wawa Ice Fishing Derby, 2018 EDC Work Plan, Festival of Lights, Business Case for Community Hub. They will also be reviewing the Wawa Snowmobile By-Law, and the North Algoma Health System Collaborative's request for municipal representative. The committee will also be reviewing a request from JJAM for donations for their 5 days of Christmas prize giveaway; and reviewing Predator Control – Letter of Authority for Discharge of Firearms.
There is also an incamera portion to this meeting to discuss two items:
8.2  Legal Issue (1 Item): Insurance Claim – litigation or potential litigation, including matters before administrative tribunals, affecting the municipality or local board (Municipal Act, c.25, s.239 (2) (e))
8.3  Personal Issue (1 Item): Reduction of Water & Sewer Charges – personal matters about an identifiable individual, including municipal or local board employees (Municipal Act, c.25, s.239 (2) (b))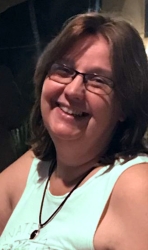 Latest posts by Brenda Stockton
(see all)