Nov 24, 2017 @ 08:06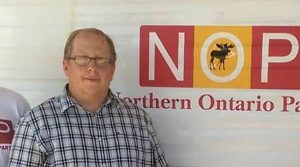 Ms. Wynne and her Liberals are happy to announce that they have finally passed their promised minimum wage increase which will begin next year. This legislation will require employers to pay their employees 14 dollars in 2018 and 15 dollars in 2019.
This increase as well as the speed of its implementation will have an impact that will be felt across the province. Time will only tell if this is a clever idea or not. We are all anxiously waiting and hoping for a benefit to our young and low-income workers; especially with the noticeable surge in self serve cash out counters popping up in most of the popular retailers and fast food outlets.
Trevor Holliday, the Northern Ontario Party Leader states that the NOP is hoping that this legislation will help put money back into the pockets of low wage earners in the North, but the party is skeptical. No one will answer this question, Can the North with our limited employers support the speed of this minimum wage; or will it cause more damage to our fragile job market?
Wynne and her party have announced for several months that Ontario has led the country with positive job growth; only later to have it revealed that the only winners were Toronto and Ottawa. Northern Ontario cities under the Liberal rule were the real losers with a continuing trend of losing more jobs than their southern counterparts. The Northern Ontario Party believes with this additional burden to Northern employers and no signs of real support from Queens Park; The speed of this new legislation will only amplify the job losses in the North.
Now, while the Wynne's Liberals were patting themselves on their collective backs, it has been reported that the cost of living in Ontario once again will be going up with more proposed Hydro One increases. On Monday, November 20, 2017 during Question Period, it was exposed that Hydro One is now asking for a rate increase of over $140 per household by the year 2022.
Even scarier yet the Hydro One is asking for the Liberals' permission to install pay as you go metres across Ontario.  This will unfairly target low income families and pensioners in Northern Ontario, where power costs are traditionally higher. This will force more people into poverty and force them to make the choice between heat or eating once again.
Trevor Holliday, states this is the same old story of the Liberals giving with one hand and taking away with the other. Wynne is using smoke and mirrors in regard to hyping the minimum wage increase while trying to hide another hike to the Hydro One rate payers. This is while Hydro One is selling surplus power in the US below market cost, this doesn't make any sense!!  Queens Park needs a change in government, it is time for the public to take a chance on the Northern Ontario Party, a party focused on solutions not pipe dreams.
written by the Northern Ontario Party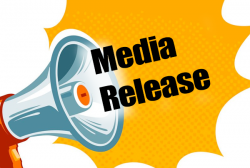 Latest posts by This Media Release
(see all)