Oct 30, 2017 @ 08:12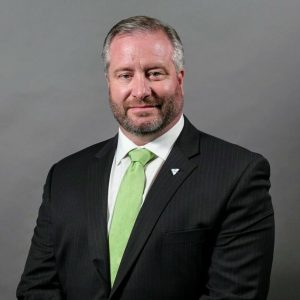 In the Legislature and on the news you continually hear politicians referring to their "strategies." Ask the average person what a strategy is and chances are they'll tell you it just means a plan to do something.  In fact, however, a strategy is more complex than that. Strategy development is the art and science of bringing about in the long-term, a desired future, goal achievement or solution to a problem. It involves the effective, efficient use of resources to meet needs and achieve create an advantage. Knowing this I have to say I question whether the Wynne Liberals have any understanding at all of what a strategy is. Rather it seems they simply put plans into effect that only initially appear to address issues. The effects of these plans are only apparent in the short term. (I.e. get them through until the next election.)
For example, recently NDP MPP Taras Natyshak called on the government to stop ignoring the ongoing crisis in Corrections Services. Natyshak met with correction and probation officers from across the province who say they have been let down by the Liberal's failure to deliver on key commitments they made to make Ontario's correctional system safer for all those involved.
Just last year the Liberal government spent $50 million in an effort to avert a strike in our province's jails – a strike that never happened. As a result, their short-term planning only compounded the issue by creating a crisis on top of an ongoing crisis. $50 million later the government's promise to recognize front-line correctional staff as essential and valued members of our public service has gone unfulfilled. Despite Liberal promises to hire new workers, the daily staffing complement has not increased at all. So in effect, the only achievement was in the short term by avoiding a strike. The main issue has not been addressed at all. Correctional services has reached a tipping point—with staff shortages, overcrowded and damaged facilities and understaffed nursing stations now being the new normal in Ontario.
Education is another issue that is in crisis mode as a result of short-term planning rather than long-term strategizing. The Liberals have been closing schools at record rates and making cuts to education. Parents and New Democrats cried that the ministry's new autism program would put added pressure onto our school system – a system already struggling to cope with decades of chronic underfunding. To be sure, the Conservatives spawned such cutting strategies in education, but this has continued through 14 years of Liberal governments, particularly in special education.
As a result, children with autism, yet again, are paying the price. Recently hundreds of parents, educators, children, and caregivers rallied outside the legislature to call for better access to autism services. NDP MPPs demanded in question period that the Liberals expedite the creation of a comprehensive autism strategy. Nearly a year has passed since Wynne promised to act. To date, the Liberal government has failed to deliver on its promise to create an education accessibility standard and has failed to provide the special education resources needed by students with autism. When will the government commit to a comprehensive autism strategy that ensures children with autism get the services they need in an inclusive classroom setting?
Still thinking of the lack of real strategy development, consider the multitude of "strategies" the Liberals have hatched in regard to hydro. First, we have the Liberal's green energy strategy designed to encourage investment in various green projects such as solar and wind generation. But the price paid to green energy producers for making the electricity is far more than the price that customers who consume the energy pay. As well, who can forget that the Liberals killed a plan for the development of a hydro producing gas plant in Toronto for entirely political reasons, but left hydro consumers on the hook for paying off on a construction contract for a plant that doesn't even exist?  Yes, some strategy that was!
As a result of the whole web of Liberal plans to address Ontario's energy concerns, families and businesses know they're paying too much for hydro. So what is the Premier's "strategy" to address this problem? The Auditor General has confirmed that Kathleen Wynne concocted a hydro borrowing scheme (as opposed to a strategy) that will cost Ontarians $40 billion. The Liberal plan is to make people and businesses pay an extra $4 billion for what amounts to an accounting trick that is merely intended to hide the fact they have no effective strategy.
It doesn't have to be this way. Ontarians deserve a government with real strategies.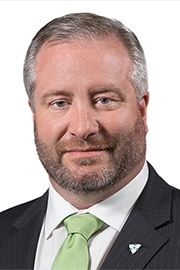 Latest posts by Mike Mantha
(see all)