Oct 20, 2017 @ 08:01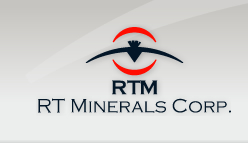 RT Minerals Corp. announces that further to its news release of September 7, 2017, it has completed ten (10) shallow NQ core drill holes (807 metres), power stripping, prospecting, geological mapping, and sampling of geophysical targets and historical gold showings on the Company's 100% optioned Norwalk gold property. Norwalk adjoins the southern boundary of Red Pine Explorations Inc. ("Red Pine") Wawa gold property.
The Company is exploring for groups of close-spaced significant gold-bearing structures and areas of near-surface gold-bearing disseminated sulphides targeting a large orogenic gold deposit. Norwalk and Gananoque are two gold-bearing areas located about 1,600 metres from one another, with groups of historical gold occurrences that align in 800 to 1,200 metre zones that may be related to regional structures. The Company has not yet conducted enough work to establish the relationship between historical gold occurrences.
Area L1250-615N located in the south-central part of the Norwalk property has been drilled, mechanically stripped, power washed, mapped and sampled during the current program. Surface assays confirm significant gold mineralization with free gold in a 1 to 2 metre thick chloritic shear zone with quartz-carbonate-tourmaline veins that is exposed for some 20 metre strike length in a surface-stripped area. Grab sample 582567 (UTM 667720E 5310414N) returned 4.49 g Au/Mt, and 669.55 g Au/Mt (check), and sample 582516 (same location) returned 61.39 g Au/Mt.
This gold-bearing structure was tested by drill holes N17-08, N17-09 and N17-10. While most samples are still in cue for assaying, drill hole N17-09 (UTM 667712E 5310420N, Azimuth 120°, Dip -45°) returned 200 ppb Au from 8.0 to 9.0 metres. This gold-bearing intercept demonstrates that gold bearing structures on surface continue with depth.
Highly variable gold results present from surface samples and drill core sampling at Area L1250-615N suggest nugget effect gold assays, when a gold assay does not precisely measure the gold content of the entire sample tested due to non-uniform distribution of high-grade gold nuggets in rock. Gold assays with nugget effect cannot be relied upon as the actual gold content is somewhere between extreme high or extreme low gold values. The Company will re-assay sample rejects using pulp and metallic sieve analysis method to more accurately quantify the gold content of each gold-bearing sample.
Current drilling has tested 5 of 69 geophysical Induced Polarization (IP) targets identified by the Company from its recent 36 line-kilometre IP geophysical survey. IP chargeability anomalies are explained in core by disseminated pyrrhotite (Po) and pyrite (Py). IP resistivity anomalies are explained in core by increased silica content.
Drill hole N17-02 (UTM 668202E 5310838N, Azimuth 025°, Dip-45°) tested an IP chargeability high anomaly with local resistivity high, and intersected moderately foliated to sheared quartz diorite with 2 to 4% medium to fine-grained disseminated pyrrhotite and pyrite that returned 130 ppb Au from 133-134m depth, and later intersected a mafic mylonite with trace sulphides and 10 cm quartz vein that returned 1.08 g Au/Mt from 140 to 141 metres depth.
Surface stripping and washing conducted in Area L1100 has exposed disseminated sulphides in outcrop. This mineralized zone may correspond to the IP chargeability high explained by disseminated sulphides in core hole N17-04 (UTM 668051E 5310251N, Azimuth 045°, Dip -45°), which returned 1.44 g Au/Mt from 81.5 to 83.5 metres from strongly foliated intermediate metavolcanics with 5 to 8% fine sulphides (Arsenopyrite, Py and Po) and 10% quartz stringers. Stripped Area L1100 will be mapped and sampled in the coming weeks.
Assays of drill core intervals of foliated mafic intrusive rocks and foliated intermediate metavolcanics with disseminated sulphides with quartz veins can be mineralized with gold.
Prospecting has been effective at Norwalk, and this work has located several historical small-scale mined areas with shafts or adits driven on shear zones with quartz veins. Significant surface trenching and blasting is also evidence of gold potential at each site. Two groups of historical showings (Norwalk and Gananoque) are located about 1,600 metres from one another.
Norwalk workings extend for some 800 metres in a general north-south orientation in the eastern part of the property, which represents a sizeable gold target for further exploration. Historical workings include an inclined shaft, a vertical shaft, and two adits driven into a common shear zone and quartz vein, and numerous surface trenches.
Gananoque workings extend for some 1,200 metres and align in a NNE trend in the western part of the property. Prospecting along a steep hillside near the historical Gananoque gold showing has located two adits driven on shallow-dipping quartz veins along a steep hillside. Previous assays of grab samples from muck at the base of the hill returned from 20 ppb to 1.45 g/Mt Au (RTM Press Release Aug 22, 2017). Prospecting has exposed an extensive area of strongly carbonate, fuchsite and silica altered metavolcanics yet to be mapped and sampled.
The Company's exploration team has efficiently identified two areas of the Norwalk property that warrant further gold exploration, namely Norwalk and Gananoque. Each area is between 800 to 1,200 metres in length with numerous historical gold workings, and each area represents a significant target for further gold exploration. The Company will continue to explore prominent structures and zones of gold-bearing disseminated sulphides with the objective to discover shallow, continuous zones of gold mineralization.
The Company intends to complete an additional ten core drill holes, from 80 to 200 metres in core length to test current exploration targets and models. Prospecting, geological mapping, and surface sampling will continue.
Mr. Kevin Kivi, P.Geo. is Qualified Person for RT Minerals Corp. and approves the technical content of this news release.
FINANCING
Further to its news releases of September 8, 2017 and October 11, 2017, the Company has closed the second tranche of its private placement through the sale of 1,100,000 flow-through units priced at $0.07 (the "FT Units") to raise additional gross proceeds of $77,000 (the "Offering"). Each FT Unit consists of one flow-through common share and one half of a share purchase warrant, with each whole Warrant exercisable into one further common share at a price of $0.07 for a term of one year. Insiders purchased 300,000 FT Units. All securities issued in the private placement are subject to a hold period expiring February 20, 2017. A 10% commission comprised of $2,100 cash and 30,000 common shares at $0.07 per share will be paid to registered representatives on $42,000 of the Offering. The proceeds from the flow-through portion of the Offering will be used for exploration activity on the Norwalk property.
ABOUT RT MINERALS CORP.
RT Minerals Corp. is a junior resource company engaged in the acquisition, exploration and evaluation of primarily gold and diamond properties in Canada. The Company's principal mineral properties include:
Ballard Lake Property – 366 square kilometre (~141 square mile) diamond and gold property located approximately 50 kilometres northeast of Wawa, Ontario, in which the Company owns a 100% interest, subject to a 2% net smelter royalty;
Norwalk Property – Gold property located approximately 6 kilometres south of Wawa, Ontario, in which the Company has an option to earn a 100% interest, subject to a 2% net smelter royalty;
Dill River Property – Gold property located several kilometres southeast of Wawa, Ontario, in which the Company has an option to earn a 100% interest, subject to a 2% net smelter royalty. The property is contiguous to the eastern border of Red Pine's Surluga property; and
Dog Lake Property – Gold property located 59 kilometres northeast of Wawa, Ontario, in which the Company owns a 100% interest, subject to a 2% net smelter royalty.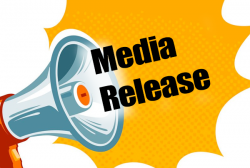 Latest posts by This Media Release
(see all)