Oct 19, 2017 @ 06:32
NDP Health critic France Gélinas says the Wynne Liberals are failing up to 3 million Ontarians by failing to provide dental care for low-income adults.
"Community health centres know that in Ontario today up to three million people cannot get the dental care that they need. Why? Because they cannot afford to pay for it and there is no government support to help them," explained Gélinas.
"The Premier has promised to expand the dental care for low-income adults but she's making them wait until 2025. No offence, but there's a good chance she won't be Premier by then, which basically means that she's not going to help them. She's not going to do it."
Community Health Centre leaders were on hand at Queen's Park to raise awareness about the issue. Gélinas applauded them for their leadership and advocacy, as she called on the Wynne Liberals to act.
"New Democrats, front-line workers, community health centres: we all know that adult working Ontarians need access to dental care. Yet this Liberal government refuses to make it happen," said the Nickel Belt MPP.
"People today with a toothache or mouth pain are forced to go to the emergency room. Every nine minutes, someone visits an emergency room, and all they'll get will be painkillers. Those emergency room visits are not free. They cost Ontario $30 million a year but don't address the problem.
"My question is simple: Why does the Premier think that she can leave the most vulnerable adult working Ontarians without access to the dental care they need and [make them] wait for another eight years? Why is this Premier refusing to provide dental care to every vulnerable Ontarian who needs it now?"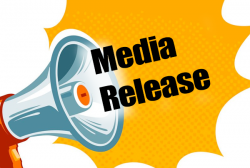 Latest posts by This Media Release
(see all)