Oct 10, 2017 @ 08:12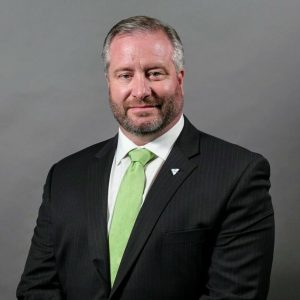 If you follow what's happening in Queen's Park each week, you could not have missed the dramatic finger-pointing and caterwauling that went on between the Conservatives and Liberals last week over a matter that was of little meaningful consequence to the people of this province. In a nutshell, some of the Northern Conservative members took great exception to a Liberal member's reference to Northern Ontario as "no man's land." Clips of the back and forth exchange went viral in the news here in the north. I couldn't help but thinking to myself, "Really? Have you nothing to use your time in question period than this?" As we listened further, my caucus friends quickly noted that, in the same debate, the Conservative member for Nipissing himself characterized this region as just 'rock and swamp'.
Exchanging political cheap shots doesn't benefit Northern families. It moves the discussion away from solving the challenges and seizing the opportunities that the North provides. Northern families need doctors, specialists, community schools, and jobs and opportunities—especially for young people. It's bad enough that it took a comment made down in Toronto for the Conservatives to finally realize that the Liberals don't stand up for Northern Ontario. I am proud to say that New Democrats decided to just bring the discussion back to far more meaningful issues affecting the North. New Democrats have – and will continue – to focus on the things that matter to Northern families —sparking the Ring of Fire development, stopping the closure of our schools, lowering electricity costs and ending the deep cuts to Northern health.
For example, New Democrats have been ringing the alarm bell on the crisis in the province regarding long-term care for our seniors. The NDP along with seniors groups, health care advocates, and concerned families across the province have spoken out clearly on the urgent need for a broad based public inquiry into the systemic problems in long-term care. We are concerned that the recent announcement from Premier Wynne and her Liberal government fails to specify key issues that must be included in the inquiry's mandate such as:
 Safety of residents and staff
 Quality of care/minimum standards of direct daily care
 Funding levels
 Staffing levels and staffing practices
 Regulation, enforcement, and inspections
 Capacity, availability, and accessibility in all regions
 The impact of for-profit privatization on care
 Government action and inaction on previous recommendations to improve the long-term care system.
Yes, we need to have a public inquiry that examines the circumstances of the Wettlaufer murders but we cannot stop there. Seniors and their loved ones need a full investigation into the long-standing systemic problems that have thrown seniors' care into crisis, and caused hardship for families across the province. It is not enough for this inquiry to examine whether the Long-Term Care Homes Act is being followed. We already know that seniors deserve stronger protections that safeguard their health, safety and dignity in long-term care.
Just this week Ontarians were told that three more seniors care homes are no longer allowed to accept new residents because of serious problems in those homes. The conditions in these homes are horrific – complaints range from inappropriate food and severe understaffing, to violence in one home that went unreported to police for days. All seniors in this province deserve better than this.
NDP Home and Long-Term Care critic and London-Fanshawe MPP Teresa Armstrong asked the Wynne Liberals again if they could hear the calls from Ontario families. We need to fully and effectively investigate and fix the systemic problems in seniors' care.
Pressure is mounting for the Wynne government to accept the NDP call for a two-phase inquiry to find and fix systemic issues in long-term care. The first phase would focus on the murders committed by Elizabeth Wettlaufer, and the second would take a broad look at issues like underfunding, hours of hands-on care for residents including overall staffing levels, enforcement policies, care protocols and the 30,000-person wait-list. We need a find and fix approach to our long-term care system.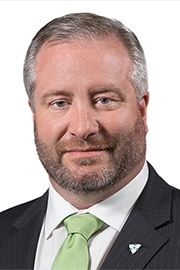 Latest posts by Mike Mantha
(see all)