Jun 29, 2017 @ 08:15
Red Pine Exploration Inc. has received updated results from hole HS-15-31, which was drilled in the Hornblende Shear Zone, at its Wawa Gold Project, during the Fall of 2015. The Hornblende Shear Zone is a parallel shear zone to the Surluga Deposit (inferred resource of 1,088,000 ounces @ 1.71 g/t gold1) of similar strike and alteration. These results support the Company's belief that the Hornblende Shear Zone will host high-grade gold zones not unlike the Surluga Deposit.
Updated results in the Hornblende Shear Zone include (see Table 1 and Figure 1 below):
Intersection of 5.67g/t gold over 8.5m, including 15.16 g/t gold over 2.9m; and
Increase of the intersection grade by 5.59%
Table 1 – Before and after result for hole HS-15-31
Hole No
Before/After
From (m)
To (m)
Intersection length (m)
Calculated true width (m)
Gold Grade (g/t)
% Change in Grade
HS-15-31
Before
347.5
356
8.5
7.99
5.37
5.59
After
5.67
Summary of Red Pine's Recent Discoveries and Update on the 20,000m Drilling Program
Red Pine's exploration programs, over the past 30 months, have resulted in 4 key discoveries along the extension of the Surluga Deposit (>1Moz inferred gold resource1):
Surluga North
Hornblende-William
Minto Mine South Zone
Grace-Darwin
The four discoveries are part of the Wawa Gold Corridor, a favourable structural zone that hosts many gold zones of different sizes, orientation, and types. (see Figure 1).
Red Pine's on-going 20,000-metre drill program is focussed on three of Red Pine's four key discoveries with two drills operating non-stop on the property. The first drill is currently targeting the Surluga North discovery, where Red Pine's hole SD-16-45 intersected 14.66 g/t gold over 15.23 metres (the Surluga North high-grade zone). Red Pine has completed 7 holes in the Surluga North discovery and plans for additional drilling in this area will be based on results of the forthcoming Golder Associates' Report on Exploration Potential. The Company anticipates it will receive initial results for the 7 completed holes in the coming weeks.
The second drill is targeting the Minto Mine South Zone discovery where hole SD-17-73 intersected 19.92 g/t gold over 3 metres. Red Pine has completed 20 holes in the area, with assay results pending for 14, of which 8 contained visible gold. The Company anticipates it will receive these assay results shortly.
Wawa Gold Project
The Wawa Gold property package consists of over 5,500 hectares and hosts several former mines with a combined historic production of 120,000 oz gold2. To date, the largest gold deposit on the property is the Surluga Deposit, which hosts a NI 43-101 Inferred Resource of 1,088,000 oz gold at an average grade of 1.71 g/t using a 0.5 g/t cut-off contained within 19.82 million tonnes1.
Exploration work by Red Pine during the past 30 months has involved the ongoing sampling of 42,000 metres of historic core that was never sampled by previous operators of the project (initiated in February 2016) and aggressive drilling campaigns.
In March 2017, the Company completed a 6,000 metres of drilling and immediately initiated a new 10,000 metres drilling program. This was quickly expanded to 20,000 metres as a second drill was added to the campaign. The aggregate 20,000 metres drill program is designed to potentially expand the size of the existing inferred gold resource and connect other zones of gold mineralization (the Wawa Gold Corridor) recently discovered through drilling and other exploration techniques on the large Wawa Gold Project property.
The Company is well positioned to fund its share of the Wawa Gold exploration program. As such, the sampling and drill programs are expected to continue throughout 2017.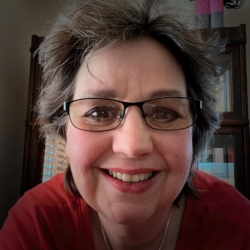 Latest posts by Brenda Stockton
(see all)