May 10, 2017 @ 07:50
Weather – Mainly cloudy today with a high of 14.
Roads – Winter road reports are done for the season. Now we begin construction and forest fire season. Ontario511 says, "Rehabilitation of Highway 17 from 14.8 kilometres north of Highway 101 southerly for 30.4 kilometres and rehabilitation of Speckled Trout Creek Culvert and Agawa River Overflow Culverts on Highway 17, 85 kilometres south of Highway 101."
MNR says "As of Monday May 8th, there are no active fires in the Northeast region. So far this fire season, there have been 10 forest fires confirmed in the region totalling 12 hectares burned. The current fire hazard is low to moderate across the region."
News Tidbits – Ladies Night Golfers are having a short meeting tonight at 7 p.m. at North of 17. The purpose of the meeting is to organize volunteers for this season. As well, this is an opportunity to discuss and decide on suggestions to improve play and increase participation.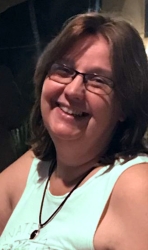 Latest posts by Brenda Stockton
(see all)