Apr 29, 2017 @ 10:30
NDP Kenora-Rainy River MPP Sarah Campbell issued the following statement regarding the fact that the environmental contamination crisis at Grassy Narrows was not mentioned in yesterday's provincial budget.
"Once again, we're seeing that the Wynne Liberals have no plan in place to clean up the English-Wabigoon River. Wynne has no intention of offering anything at all to Ontario's First Nations to clean up the river, according to her budget.
"The Wynne Liberal government has ignored and downplayed the mercury contamination affecting the Grassy Narrows and Wabaseemoong First Nations for years, and the fact that it wasn't even mentioned in the budget at all just shows how out of touch Kathleen Wynne is with the issues affecting Ontarians.
"Water is life. Ontario's First Nations deserve clean drinking water, and a government that actually cares about helping them. This budget doesn't even begin to address decades of damage that has already been done, let alone help these communities rebuild and plan for the future."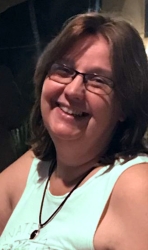 Latest posts by Brenda Stockton
(see all)