Apr 19, 2017 @ 07:25
Weather – It is dreary this morning, but the rain showers are to end this morning then remain cloudy. High 7.
Roads – All highways are bare and wet
Local – Today is your last day to order and pay for your spring bulbs from the Wawa Lions Club. The Wawa Lions Club are selling Vesey's Bulbs. Contact Brenda at 705-943-5657 to place your order today! All orders and payment must be received by today, Wednesday, April 19th.
Makawa Native Non-Profit Homes is holding their Annual General Meeting tonight at 7 p.m. in their Boardroom at 42 Tamarack.
Come down to the Michipicoten High School auditorium tonight for a FREE movie night featuring Meatballs at 6, followed by Sleeping Giant! Today is Canadian National Film Day.
For backyard astronomers, tonight Asteroid 2015 JO25 is flying past Earth today, approximately 1.8 million km away. This unusually bright space rock is about twice as reflective as the Moon. Amateur astronomers may be able to see it in backyard telescopes as a magnitude 11 speck of light during and after the flyby. 2015 J025 will be seen in the east.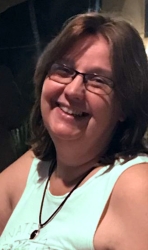 Latest posts by Brenda Stockton
(see all)