Apr 17, 2017 @ 08:23
You may recall that my last column focussed a great deal on the current and future circumstances facing the younger segment of our province. In the Legislature, New Democrats called on the Wynne Liberals to keep a 14-year-old election promise they made to protect vulnerable tenants from outrageous rent increases. Landlords with buildings constructed since 1991 are free to increase rent without limit. We even provided some examples where tenants have been told their rent is going to double what they paid the previous year. When I look at my own sons, nieces, and nephews I can't help but think of their futures. It almost seems impossible for them to imagine a day when they can afford to buy a house, pay off their student loans or realistically plan to one day afford to live in this province without working two or even three jobs.
I heard from some readers who said that this only affects the young folk down in Toronto. So let's bring this closer to home with a more local example. On Monday we shared with Premier Wynne that a senior couple in Sault Ste. Marie just informed us they too are facing a 31% increase in their rent. They live on a pension and are pretty sure their pensions are not going to go up by 31%. Neither Kathleen Wynne nor the Conservatives would support an NDP motion this week that would have closed up this loophole and end this nightmare for tenants in Ontario.
Still thinking of our youth, I also recently shared with you about the rampant trend of school closures under this Liberal government. New Democrats recently discovered by accessing documents through Freedom of Information that the Liberals have knowingly been closing schools across the province that are actually operating at full capacity. Here in the north our schools play an especially important role, they support neighborhoods and they bring the community together. Since 2011, the Liberal government has closed 277 schools province wide, with more currently on the chopping block. This week NDP MPP Peggy Sattler announced that figures released on Wednesday show that Kathleen Wynne now plans new cuts to classrooms. These cuts will mean fewer supports for students, more layoffs, and even more school closures across the province.  Even worse, some of our most vulnerable students, those with special needs, will suffer disproportionately because of deep cuts to the education services that thousands of families depend on.
Fifteen school boards across the province will see special education cuts totaling more than $4.6 million. Just to compound problems for those of us who live in the north, further cuts to geographic circumstances grants are planned. The result of cuts to these grants, which are used to help keep smaller rural and northern schools open, will be that more schools in our northern and rural communities will be closed – and the Liberals do this at a time when Ontario families need investments in education and kids. Once again the Wynne Liberals are cutting critical programs and putting the future of our students at risk.
Our families absolutely deserve better. Remember, it doesn't have to be this way.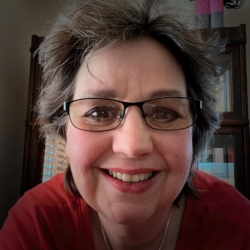 Latest posts by Brenda Stockton
(see all)