Mar 3, 2017 @ 07:16
With a building with increasing costs to maintain and a declining enrolment, the Algoma District School Board has begun the process of determining the future of Sir James Dunn School (SJD). Originally built in 1950 as a four room school, it was expanded five years later into a twenty room school. In April 1974, the school was destroyed in a fire. Students shared the other school facilities in Wawa.  In April of 1975, fire struck again. Michipicoten High School (MHS) which had been built in 1954, fell victim to arson, destroying the old wing. The damage at MHS meant that the grades 7 and 8 students had to go to another school in Wawa until SJD was completed in September. The damage was repaired, and students attended both facilities.
Today, the thought is to amalgamate all public school students JK – 12 in the MHS building. Attendance at the meeting on Wednesday evening was good, however, one board member remarked in dismay that there was more staff than parents attending, despite the amount of advertising that had been placed.
Discussion centered around many factors, timing, costs, were things evaluated by independent third parties. Even that elephant in the room 'super school' was brought to the table. The question of 'Why are there so many schools, with so few youth? Wouldn't the community of Wawa be better served with a large school for all, with many benefits?"
The question comes down to dollars. For every student, the Ministry of Education settles a certain figure. If you have a hundred students with $500 each, you have a budget of  $50,000. However, if you only have 50 with $500 you now have a budget of $25,000 to maintain the same building and programming. By combining both schools – the number of students goes up and so does the pot of money.
This makes the decision pretty clear, amalgamation is the best answer. With Sir James Dunn in slightly worse condition than MHS, the scale is tipped even further with the better high school oriented facilities already in place at MHS. The larger gymnasium, vacant classrooms, larger footprint, and shop classes mean that MHS is the better choice.
Another factor in the conversation was the competition to get all the students for your school (more students, more money). A more attractive facility, better programming, French Immersion, means that you can offer more to the prospective student. Some parents wondered if the building of an aquatics facility would be attractive. Another parent questioned if partnering with the Lady Dunn Health Centre to create scheduled access for seniors would aid in funding, and supporting such a facility. An interesting comment was revealed – MHS was originally designed to have a pool, but it was never built.
There are still many things to be worked out before a decision is made. There will be another meeting scheduled to continue the discussion.
If you have questions about the process, please contact one of the members of the SJD Accomodation Review Committee:
Robin Maj (School Council Chair)
Amanda Gauthier (Community Member)
Mayor Ron Rody (Municipal Representative)
Petar Kusic (School Principal)
Patty Bernath (School Staff Member), and
Joe Maurice (Superintendent of Education)
There is also documentation available on the Algoma District School Board Website.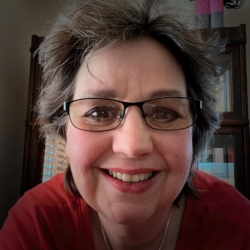 Latest posts by Brenda Stockton
(see all)