Feb 22, 2017 @ 16:02
Today Michael Mantha, NDP MPP for Algoma-Manitoulin, demanded the Wynne government provide answers and solutions for a section of Highway 17 between Wawa and White River that was washed out and closed again, this time for about eight hours.
"Once again, the Wynne government has allowed another northern road to close.  The closure of Highway 17 prevented people from to getting to work, it made children miss school, and it kept patients from getting to their medical appointments," Mantha said.  "In addition to this, there was an incredibly negative impact on the local economy and on local businesses whose supplies were sitting at a standstill."
Highway 17 is part of the Trans-Canada highway and is the main artery for northern communities in Algoma, with thousands of private and commercial vehicles traversing it daily.  Mantha said while the road has since reopened, this is not the first time this happened, yet the Wynne government continues to ignore the requests of Northern Ontario communities.
Municipal leaders, local business and community members are raising concerns regarding the lack of action and response to the frequent request by Northern communities regarding alternative routes and the importance to the northern economy.  The implementation and development of a true transportation strategy reflecting the needs of Northerners through investments in not only roads but also rail, air and waterways is imperative.
"Keeping roads accessible at all times is crucial for northern communities that rely on them on a daily basis," said Mantha.  "It is inexcusable for the Wynne government to have done nothing to prevent this flooding from washing out the highway again. This government needs to have a plan in place that includes alternative routes and emergency roads, so that our communities are no longer left stranded."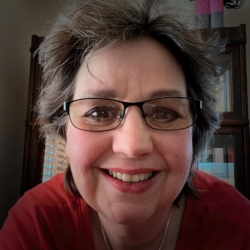 Latest posts by Brenda Stockton
(see all)