Ontario is supporting people who have experienced sexual assault through a program that builds partnerships between community and justice partners, front-line victim service providers and police services across the province.
Fifteen two-year pilot projects have been selected that will provide a more compassionate, sensitive response when survivors of sexual violence come forward and report their experiences.
The projects will also enhance police investigative practices, with a goal of building stronger cases and improving justice system outcomes.
This initiative is part of It's Never Okay, Ontario's ground-breaking action plan to end sexual violence and harassment, and also supports Walking Together: Ontario's Long-Term Strategy to End Violence Against Indigenous Women.
Building a safer, more inclusive and more equitable province is part of Ontario's plan to create jobs, grow our economy and help people in their everyday lives.
QUICK FACTS
Ontario has allocated $1.795 million over two years to support 15 police pilot projects, with report-back requirements at specific milestones.
The next call for applications is expected to be issued to police services in spring 2018.
It is estimated that one in three Canadian women experiences sexual assault.
Ontario has committed $41 million over three years to support implementation of the provincial Sexual Violence and Harassment Action Plan.
---
Following a call for applications to all police services in Ontario, including municipal and First Nation police services as well as the Ontario Provincial Police (OPP), Ontario has allocated a total of approximately $1.8 million over two years for the following projects:
Police service and project name
Allocation over two years
Project Description
Barrie Police ServiceAdvocacy Centre of Barrie
$139,363
Implement a child/youth focused sexual assault advocacy centre in Barrie to effectively coordinate responses to child sexual abuse cases. The centre will provide a single child/youth-friendly location for services that aims to reduce victim trauma. Services will be geared towards survivors aged 24 and under.
Brantford Police ServiceReview and Respond: A Case Review Model and Training Pilot for Brantford Police Services to Improve Response to Survivors of Sexual Violence
$147,165
This project will begin with case review of past sexual assault investigations. Based on the findings, training for police will be developed on best practices.
Kingston PolicePolice Enhanced Response to Survivor-Oriented Needs (PERSON)

 

$108,381
Provide a comprehensive survivor-centric police response. This will include new trauma-informed interview techniques, enhanced training for officers, a more victim-friendly environment/space for interviews, and increased engagement with local youth.
OPP – Central RegionSimcoe/Muskoka Sexual Assault Community Response Partnership
$150,000
Establish a sexual assault safe centre to improve victims' experiences. The centre will have a multi-disciplinary team made up of professionals from medical, police and support services to better support victims. Examinations and interviews will take place with a victim advocate in a secure, private and comfortable location.
OPP – Essex CountyProject Believe-Empower-Support-Together (B.E.S.T.)
$108,879
Project B.E.S.T. will establish a youth committee and a committee comprised of police, organizations that provide treatment and support to survivors of sexual violence, and the children's aid society. These committees will advise police on how to improve training and police responses to sexual violence cases, leading to the development of new training.
In addition, officers will work with the local high schools to educate, share resources and develop new strategies to engage youth.
OPP – Kirkland LakeClosed Circuit Television (CCTV) System for Victim/Interview Room
$89,000
Provide a private and secure environment for victim interviews outside the detachment, and establish the use of CCTV to allow survivors of sexual violence to provide court testimony outside of the courtroom.
OPP – Northwest RegionCollaborative Approach Towards Improving Police Response to Sexual Violence
$121,530
Pilot an expert sexual violence review committee to review and oversee sexual assault complaints, including assessment of cases that did not result in convictions and gap analysis, with a goal of mitigating potential re-traumatization as the victim navigates the justice system in future cases.
OPP – Temiskaming ShoresOff-Site Sexual Violence Interview Room
$64,000
Provide a private and secure environment for victim interviews outside the detachment, and establish the use of CCTV to reduce trauma for victims of sexual violence during their court testimony.
OPP – Upper Ottawa Valley (Petawawa)Making a Difference When It Really Matters: Best Practices for Supporting an Effective Response
$128,761
Strengthen relationships between police and local partners that provide services and supports to survivors to ensure coordinated, wraparound response efforts. The activities related to this project place an emphasis on a victim/survivor centred approach, including additional financial assistance for survivor support services, community partnership training and increased public awareness pertaining to sexual violence and harassment.
Peterborough Police Service Enhancing the Collaborative Response to Sexual Assault andHarassment in Peterborough Training Project
$106, 850
This collaborative, multi-sector approach for training aims to improve survivor interactions and experiences with both police and other service providers they encounter as part of a seamless continuum of care. It will involve intensive, evidence-based training for police that will be made available digitally.
Peterborough Police ServiceEnhancing the Collaborative Response to Sexual Assault and Harassment in Peterborough Video Project
$99,645
This project will produce an online video resource that will provide survivors with comprehensive information and insights into the system of services, people and roles they may encounter while navigating the justice and support system related to sexual violence and harassment. This aims to improve survivor experiences by empowering them with information about what services are available and what they can expect throughout the process.
Toronto Police ServiceSave & Assist Victims with Education (S.A.V.E.) Program
$150,000
This project will also offer comprehensive training for police, with a focus on how to support survivors of sexual violence, will aim to enhance safety and improve survivor experiences and police interactions during human trafficking investigations.
Toronto Police ServiceProject Guide
$98,000
This is a public outreach and education project that will leverage the Toronto Police Service's "Guide for Survivors of Sexual Assault" and make enhancements to allow greater reach within the community.   This will involve guide re-visioning and design, a media campaign/product launch, community exposure, and an evaluation component to measure its effectiveness.
Treaty Three Police ServiceSupport our Survivors (S.O.S.) – Treaty Three Police Service – Sexual Violence Victim Services
$150,000
S.O.S. will provide local, culturally supportive programming and support mechanisms to help Indigenous survivors and their families facing trauma and assist with their healing journey. A coordinator will serve as a central point of contact for survivors, supporting their safety and well-being by connecting them to services and guiding them through the complexities of the justice system, while also helping police maintain positive relationships with survivors.
Windsor Police ServiceSupporting Police Response to Sexual Violence & Harassment
$133,649
A new online tool will allow complainants to make a report online in their own privacy and at a time of their choosing, reducing barriers to reporting to police. If victims indicate they do not want police involvement, resource materials and counseling services will be made available. Additionally, they will be given the option of speaking to an experienced investigator and, if they choose, keeping their identity unknown through online communication.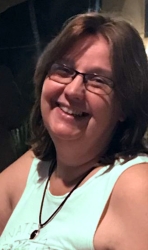 Latest posts by Brenda Stockton
(see all)