Understanding the importance of food security within our community, Sault College Students' Union, in partnership with Sault College, is pleased to join community partners in supporting Harvest Algoma.
With a donation of $20,000, the Students' Union will help to amplify the efforts of Harvest Algoma while further contributing to food security among students. Additionally, Sault College is also lending its support to Harvest Algoma through its culinary program to offer students experiential learning opportunities in the area of food preparation. Through this partnership, students will support Harvest Algoma as part of their program and use their knowledge, skills and expertise to strengthen the operation.
"Harvest Algoma has been an invaluable ally in our mission to alleviate food insecurity within our campus and broader community," said Katherine Filion, President of the Sault College Students' Union. "I am proud of our team at SCSU, our students and Sault College, who have stepped up to support Harvest Algoma with this contribution and other resources. We are committed to supporting our students needs and to being part of a broader community strategy that supports food security."
Sault College Students' Union and Sault College have a collective goal of combatting food insecurity and investing in the overall health and well-being of our students. An important part of this is ensuring students have access to nutritious food. To demonstrate this commitment, the College has contributed financial support to the Students' Union for food security initiatives, as well as provided the use of a dedicated 1400 square foot building on campus to operate the food bank.
"Partnering with both the Sault College Students' Union and Harvest Algoma allows us to prioritize food security initiatives strengthening both our school and broader community," said David Orazietti, President, Sault College. "The Students' Union has done significant work in this area, and we support its commitment to Harvest Algoma. We also look forward to collaborating with Harvest Algoma and realizing the tremendous value our culinary students can provide in further supporting the sustainability of the operation," he added.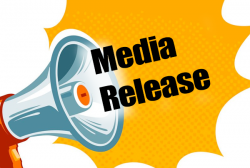 Latest posts by This Media Release
(see all)