The Ontario government is providing more than $5.5 million through the Northern Ontario Heritage Fund Corporation (NOHFC) to 23 projects throughout Northern Ontario. The funding will expand and improve tourist attractions in the region by improving facilities, purchasing new equipment and creating more recreational and scenic spaces for locals and tourists to enjoy. This investment will build a stronger Ontario by helping create jobs, expand business operations, improve quality of life and grow the tourism industry in this important region.
"Northern Ontario is an incredibly scenic region, with limitless potential for tourism," said Greg Rickford, Minister of Northern Development, Mines, Natural Resources and Forestry. "These investments will help northern tourism operations expand their offerings, create jobs and promote regional prosperity, while showcasing this beautiful part of Ontario to visitors from across the province and around the world."
Examples of projects receiving NOHFC funding include:
$1,730,329 to Searchmont Ski Resort Inc. & Searchmont Holdings to purchase and install equipment such as a triple chairlift, and to build a pond and pump house and ski patrol building
$450,000 to the Town of Marathon for development of the Pebble Beach tourist area
$94,000 to Glassy Bay Outfitters to construct an airplane hangar, purchase new equipment and make improvements to existing facilities
"Today's announcement is another example of our government's commitment to investing in Ontario's tourism industry. These important projects help build a sense of community, attract visitors and boost regional employment," said Lisa MacLeod, Minister of Heritage, Sport, Tourism and Culture Industries. "This investment contributes to the province's economic and social well-being, helping Ontario emerge from the pandemic as a global destination of choice for tourists from within Canada and around the world."
"With the help we have received from the Ontario government and NOHFC, we have been able to stay on track with the improvements and redevelopment of Searchmont Resort. This assistance has been crucial and it will help to ensure the success of the ski resort. I can't thank NOHFC and the Ontario government enough for this support, which will enable us to continue on successfully."explains Joseph Kosik  President, Searchmont Resort Inc.
"Provincial funding for the Pebble Beach area will assist to create a focal viewing point for Lake Superior and encourage tourists and residents to visit this new enhanced area. The Pebble Beach viewing area will be upgraded, which will now improve accessibility, and create seasonal washrooms, updated parking, lighting and signage." said Daryl Skworchinski,  Chief Administrative Officer, Town of Marathon
The NOHFC promotes economic prosperity across Northern Ontario by providing financial assistance to projects—big and small, rural and urban—that stimulate growth, job creation and skills development. Since June 2018, the NOHFC has invested more than $473 million in 4,244 projects in Northern Ontario, leveraging more than $1.5 billion in investment and creating or sustaining over 6,600 jobs.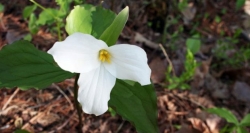 Latest posts by Ontario Government
(see all)