5:27 AM EST Friday 04 March 2022
Winter Storm & Freezing Rain:
Agawa – Lake Superior Park
Environment Canada is warning that a Colorado Low is expected to bring snow early Saturday morning, ice pellets by afternoon, and then freezing rain throughout the night, before transitioning back to snow Sunday afternoon. Ice accretion of 10 mm is possible. Snow and ice pellet accumulations of 5 to 10 cm are likely as well.
5:25 AM EST Friday 04 March 2022
Freezing Rain & Snow:
Searchmont – Montreal River Harbour – Batchawana Bay
Sault Ste. Marie – St. Joseph Island
Greater Sudbury And Vicinity
Elliot Lake – Ranger Lake
Blind River – Thessalon
Espanola – Killarney
North Bay – West Nipissing
The Colorado Low will bring a few centimetres of snow or ice pellets Saturday before changing to freezing rain Saturday afternoon or evening. As temperatures rise above 0C, the freezing rain will change to rain early Sunday morning. Ice accretion of 5 to 10 mm is possible by early Sunday morning. Colder temperatures will return by Sunday afternoon, with the rain changing back to snow, with a brief risk of freezing rain during that transition.
With freezing rain in the forecast, and ice accetions varying from 5 to 10mm.  – untreated surfaces such as highways, roads, walkways and parking lots may become icy and slippery. Local power outages may be possible.
Environment Canada, ask "Consider changing travel plans accordingly as hazardous winter travelling conditions are possible."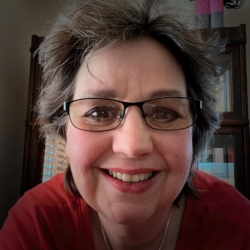 Latest posts by Brenda Stockton
(see all)