January 20, 2022 at 07:57
Weather:
Today – Sunny. Wind up to 15 km/h. High minus 18. Wind chill minus 37 this morning and minus 22 this afternoon. Risk of frostbite. UV index 1 or low.
Tonight – Becoming cloudy this evening. 60 percent chance of flurries overnight. Wind up to 15 km/h. Low minus 23 with temperature rising to minus 13 by morning. Wind chill minus 28 this evening. Risk of frostbite.
News Tidbits:
Hwy 11 from Nipigon to Beardmore remains closed in both directions near Reflection Lake due to a jackknifed transport.
An Extreme Cold Warning in effect for Manitouwadge – Hornepayne. Wind Chll values near -40C are expected, with minimum temperatures reaching -35 degrees.
The City of Iqaluit has shut down its water treatment plant after the water was contaminated last week with fuel for the second time.
On January 19, 2022, at approximately 8:20 am, Norway House RCMP received a report of a semi-trailer having rolled onto its side on Provincial Road 373, located near the Ross Island ferry crossing entering the community of Norway House. The truck was reported to be hauling diesel fuel and that the fuel was leaking onto the frozen river. Within a short period of time, two more trucks hauling diesel fuel had rolled at this location and that one of them was also leaking fuel onto the ice. Provincial Road 373 has now been closed and the clean-up process has begun.
On Wednesday, Statistics Canada reported that the annual pace of inflation climbed in December at a rate that hasn't been seen in 30 years.
Announcements:
Premier Doug Ford will be joined by Christine Elliott, Deputy Premier and Minister of Health, and Dr. Kieran Moore, Chief Medical Officer of Health to make an announcement at 11:30 a.m.
Vic Fedeli, Minister of Economic Development, Job Creation and Trade, to make an announcement at 12 Noon.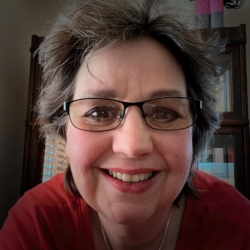 Latest posts by Brenda Stockton
(see all)