Today is the national 25th anniversary of celebrating the heritage, diverse cultures and outstanding achievements of First Nations, Inuit and
Métis

peoples. Happy Indigenous Peoples Day!
Weather
Periods of rain ending near noon then cloudy with 60 percent chance of showers. Wind north 30 km/h gusting to 60. High 11. UV index 3 or moderate.
Tonight – Mainly cloudy. 40 percent chance of showers this evening. Fog patches developing overnight. Wind northwest 20 km/h gusting to 40 becoming light this evening. Low plus 2.
Status of cases in Algoma
Tested (1) 
Confirmed
cases (2)
Active
cases
Currently

hospitalized

Resolved
cases (3)
Deceased
Cases Screened

Positive for VOC (4)

150,275 
398
4
1(1)
394
6
110
Updated: June 19, 2021, 2:15 pm
Northeast Forest Fire Region
There were three new fires discovered in the Northeast region by mid-afternoon on June 20. Fires of note in the Northeast is Kirkland Lake 6 is 100 hectares and not under control, and Cochrane 15 at 140 hectares and not under control at the time of this update.
The fire hazard ranges from high to extreme in the central portion of the region, while areas in the southern and northern sections of the region are seeing mostly a moderate to high hazard today.
Northwest Forest Fire Region
No new fires were discovered in the northwest region by the late afternoon of June 20, with 27 active fires burning in the region.
The wildland fire hazard is predominantly moderate to low across the region with smaller areas of high hazard conditions in the Fort Frances, Thunder Bay and Nipigon sectors.
News Tidbits: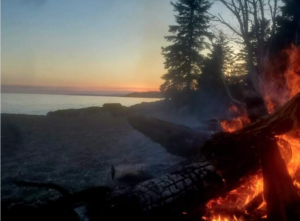 The Summer Solstice of 2021 was at 11:31 p.m. last night, Sunday, June 20th. The Winter Equinox will be at 10:58 a.m. on Tuesday, December 21.
Don't Forget – Join Dietetic Interns Joleine and Maggie on Zoom or Facebook Live, Monday, June 21st, 2021 from 5:30 – 6:30 p.m. while they walk you through Three Sisters Wild Rice & Salad, celebrating both Indigenous Day and Meatless Monday.  Zoom – 947 4790 8310, no Passcode.
Did you buy a Lotto Max ticket in the Soo for Friday's night's draw? There were seven second-prize winning tickets worth $134,170.00 each sold across Canada with four (4) sold in Ontario; and one sold in Sault Ste. Marie!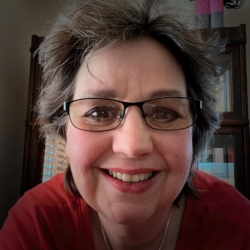 Latest posts by Brenda Stockton
(see all)