This is the Fourteenth Sunday after Pentecost. Although we cannot meet for Worship together you may like to read the Scriptures for September 06, 2020.
Exodus 12: 1-14           Instructions for the first Passover.
Psalm 149                    Sing to God a new song.
Romans 13: 8-14         Owe no one anything but love.
Matthew 18: 15-20    Where two or three are gathered in my name.
To Ponder:  What is the difference for you between praying alone or praying with two or three? (Gathering  Pentecost 1   2020  pg. 24 – used with permission).
Lorna Chiupka is preparing  Bulletins for Morning Worship each Sunday & delivers them.   If you would like to be included please call 856-1518.
The U.C. W. requests that ALL items for the next Thrift Shop be saved at Home as we cannot enter the Church to sort.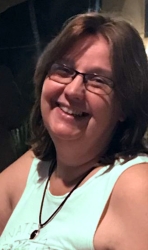 Latest posts by Brenda Stockton
(see all)