Welcome to the all-new Algoma Steel Inc.!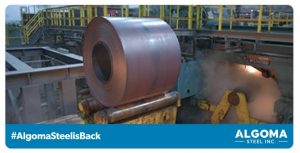 As of November 30th, 2018, Algoma Steel Inc. purchased substantially all of the assets of Essar Steel Algoma Inc. Today we are stronger, more sustainable, and free from the protection of the Companies' Creditors Arrangement Act (CCAA).
Algoma Steel is now privately owned by a solid group of investors who are committed to Algoma and believe in our plan. To achieve that plan, we are governed by a professional board of directors with a wide range of expertise in the fields of steel, finance and manufacturing.
We're hiring! We have already hired more than 240 people in the first six months of 2018 and there will be more to come. We are in search of good people — skilled trades, professionals, and workers who will embrace digitization as we transition to a true SMART mill. If you know of a worthy candidate, please invite them to explore the current opportunities posted under the Careers tab on our website.
Algoma Steel will further be investing $300 million to modernize our facilities, expand capacity and enhance grade capability, making Algoma Steel more efficient and globally competitive. More details will follow on these capital projects in the weeks ahead. Stay tuned.
Algoma Steel has been an integral part of Sault Ste. Marie since 1901, and we are excited to once again be in a position to be a proud contributor in this community.
We thank you for your continued support of Algoma Steel and we look forward to forging a stronger future with you.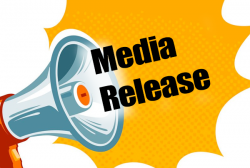 Latest posts by This Media Release
(see all)