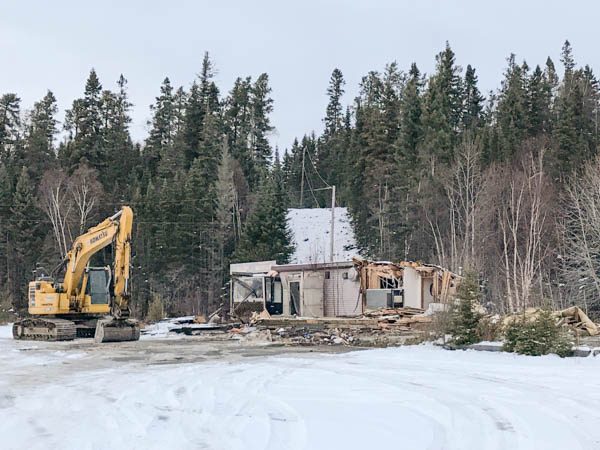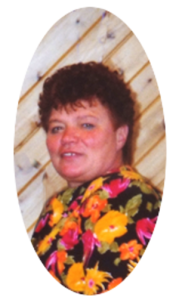 Last Wednesday on a trip to the Sault, I was surprised to see that the CedarHof was being demolished. It has been slowly deteriorating since it closed, and with Anne's passing – no hope of re-opening.
It seems like only yesterday that the CedarHof was the place to go to celebrate life's special occasions in Wawa. Starting life as a Voyageur Restaurant with the red peaked roof – Anne and Stu soon expanded. A huge dining room was created with a beautiful bar, where Stu (an English teacher at MHS during the day) spent his evenings making drinks for their patrons. Anne ruled the kitchen though, bringing German/Austrian food to delight the palates of her diners. She brought in chefs to cook and teach her staff the many tricks of seasoning and food preparation. Many miracles came out of that tiny space.
Her signature dishes were Goulash, Rouladen or Schnitzel with Spaetzle, Peaches n'Cream Chicken and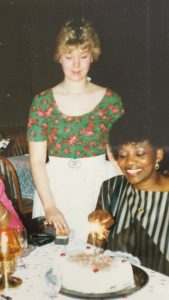 Chicken Calvados. If you worked with her you learned how to create these dishes, poach crab legs in white wine and spices. Anne was also famous for her beautifully decorated mirrors with huge poached fish, garnished with slices of lemons and oranges, tomato and orange peel roses. From her, I learned to wipe the drips of gravy off 'pretty' plates of dinner, and to not be shy with the spices when cooking – flavour reigned. There has never been a gravy on french fries like the gravy she made – roasted bones and veggies to them make the stock. None of that TRIO mix in a bag for her. Desserts included Black Forest Cake, butter tarts, Texas Brownies, and Flambéd Cherries Jubilee – tasty stuff. Her waitstaff learned to suggest these delicious appetizers and desserts to their customers. Always the hostess, she relied on her trained staff to create these many dishes while she 'schmoozed and charmed' all her guests.
It was a devasting day for Anne and her family when the Voyageur burnt down. A tragic six weeks later, Stu passed away. Grieving, but determined, Anne and her boys, rebuilt on the foundations, on a much smaller scale, her phoenix – The CedarHof. She used to joke about how many burgers she would have to flip to pay for each cedar knot in the cedar paneling. The small dining room was lavishly garnished with Anne's trademark sunflowers – cute and cozy, or you could eat outdoors in the screened gazebo (a first for Wawa). It even made Anne Hardy's "Where to Eat in Canada."
Despite the beautiful bright sunflowers, the years of hard work began to wear on Anne. That's another story though, and as Anne would say, Das Leben ist bezaubernd, man muß es nur durch die richtige Brille sehen. In English, "Life is wonderful, you just need to see it through the right glasses." ~ Alenandre Dumas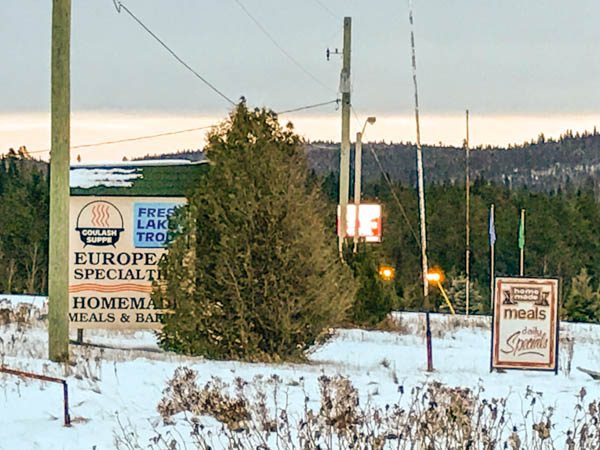 The CedarHof is almost gone, but the many memories will remain bright of family dinners and coworkers. Then the cooking techniques and dishes that are still in my repertoire today – they keep those memories alive for me and for the many who worked there over the years.
Chüss Anne!
Latest posts by Brenda Grundt (see all)