Feb 8, 2018 @ 10:44
---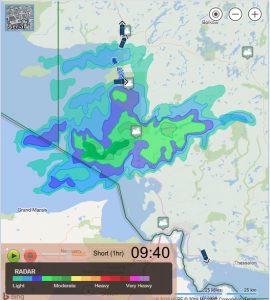 Hwy 17 has been closed from Wawa to Batchawana (Highway 563) due to poor weather conditions.
The screen shot to the right of TrackMyPlow.com shows the snow squalls hitting the area between Agawa and Batchawana at 10:00 a.m.
There is no estimate as to when the roads may reopen.
Motorists can detour: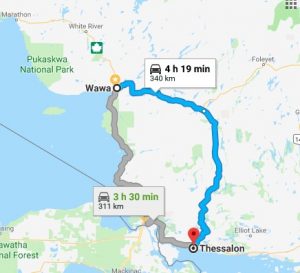 Eastbound – Wawa to Chapleau via Highway 101. At the Junction of 101/129 continue on 129 towards Thessalon. Google Maps estimates this as a 4 hour 19 minute route. Be prepared for heavier traffic, as many may take advantage of this detour.
---
Latest posts by Brenda Grundt (see all)