9:37 PM EST Wednesday 10 January 2018
Special weather statement in effect for:
Sault Ste. Marie – St. Joseph Island
Searchmont – Montreal River Harbour – Batchawana Bay
Significant January thaw with fog and rain Thursday. Rain changing to snow Thursday night with a hard freeze.
With the mild temperatures over the existing snowpack, dense fog patches are likely across much of northeastern Ontario tonight into Thursday. Visibility may occasionally be reduced to near zero.
Periods of rain are expected over northeastern Ontario Thursday. Average rainfall amounts are likely to be below the winter rainfall warning criteria of 25 mm in 24 hours. However, the criteria may be approached or reached in some places. Environment Canada will monitor this situation closely.
A very strong cold front will cross northeastern Ontario Thursday night. The front will reach the eastern shore of Lake Superior early Thursday evening and track eastward to cross the North Bay area a few hours before dawn.
Following the passage of the front, rain will change to snow and there will be a hard freeze as temperatures plummet. There may also be brief freezing rain during the changeover.
11:02 PM EST Wednesday 10 January 2018
Snowfall warning in effect for:
Wawa – Pukaskwa Park
White River – Dubreuilville
Snow is expected to move into the region Thursday morning and persist into Thursday night. Total snowfall accumulations of 15 to 20 cm are likely by the time the snow tapers off Thursday night.
For areas close to Lake Superior, precipitation may start as rain, before changing to snow during the day Thursday. For these areas, temperatures are expected to drop quickly from above the zero degree mark to near minus 17 degrees during the day, which may cause significant ice on the road or sidewalk surfaces because of the freezing of residual water from either melted snow or falling rain.
Be prepared to adjust your driving with changing road conditions. Prepare for quickly changing and deteriorating travel conditions. Public Safety Canada encourages everyone to make an emergency plan and get an emergency kit with drinking water, food, medicine, a first-aid kit and a flashlight.
Snowfall warnings are issued when significant snowfall is expected.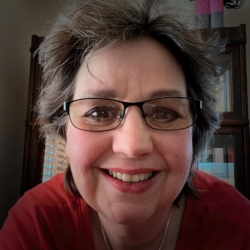 Latest posts by Brenda Stockton
(see all)