Nov 1, 2017 @ 10:57
France Gélinas, the MPP for Nickel Belt and Ontario NDP critic for the Ministry of Health and Long Term Care was joined by allies of people in long-term care (LTC) to discuss second reading of Bill 33, "A Time to Care".
"This bill was written with a specific goal in mind, protecting the health and dignity of our seniors living in Ontario's long-term care homes," Gélinas stated. "Families in this province are concerned about the level of care their loved ones are receiving in long-term care. If we want to protect our most vulnerable citizens, a minimum standard of daily care is a must." Bill 33 would require long-term care homes to provide residents with minimum of four hours a day of hands on care.
Tom Carrothers, Chair of Family Council Network 4 Advocacy Committee was present to speak to the need for action. "I've seen first-hand the results of cuts in our long-term care homes. Incidents of resident on resident violence are increasing as residents with dementia and other cognitive illness are more and more isolated" Carrothers stated. "The pattern of chronic understaffing in the provinces LTC homes only exacerbates these problems."
Andrea Legault, a Personal Support Worker (PSW) working at Fairhaven Homes for the Aged in Peterborough, echoed Mr. Carrothers' concerns. "A PSW has five to ten minutes to help a resident with their morning routine. That includes waking, washing, dressing and use of the commode. Imagine if we only had ten minutes for all those activities in the morning. Then imagine you are 87 years old with mobility issues."
"The long-term care system is in crisis," said Candace Rennick, secretary-treasurer for CUPE Ontario and a former long-term care worker. "The majority of residents are over 85, three quarters have some form of Alzheimer's or dementia and the vast majority have mobility issues. Staffing levels make it impossible to provide the amount of hands on care residents need. It's not acceptable that our loved ones, the people who spent their lives building our province and caring for our communities, are now being neglected in their final years."
Second reading debate for Bill 33 will begin at approximately 3 p.m. on November 2nd at the Ontario Legislature.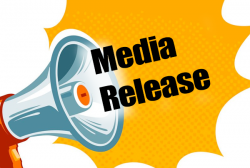 Latest posts by This Media Release
(see all)