Oct 25, 2017 @ 13:39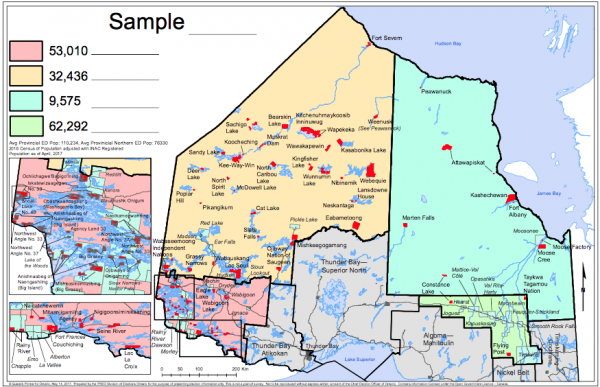 Ontario has passed the Representation Statute Law Amendment Act to improve representation for those living in the province's northernmost communities.
The legislation will result in a total of four ridings in Northern Ontario, where previously there were two. They include Kiiwetinoong, Mushkegowuk-James Bay, Timmins, and Kenora-Rainy River. Ontario will be consulting with affected communities to determine a final name for the new riding of Mushkegowuk-James Bay.
These changes follow the recommendations of the independent Far North Electoral Boundaries Commission, which was created by the province to provide advice to improve electoral representation in the far North.
The legislation also clarifies the attendance rules related to political fundraising and contributions, and allows the Chief Electoral Officer to share information from the Permanent Register of Electors with the Municipal Property Assessment Corporation, making it easier for voters to get the information they need to participate in municipal elections.
Strengthening representation for people living in Northern Ontario and improving the election system is part of our plan to help people in their everyday lives.
QUICK FACTS
The Far North Electoral Boundaries Commission consulted in communities including: Wabaseemoong First Nation, Kenora, Wabauskang First Nation, Dryden, Timmins, Smooth Rock Falls, Kapuskasing, Constance Lake First Nation, Hearst, Sioux Lookout, Red Lake, Eabametoong First Nation, Fort Severn First Nation, Attawapiskat First Nation, Moose Cree First Nation, Fort Albany First Nation, and Grassy Narrows First Nation.
The legislative committee reviewing the legislation held public hearings in Moose Factory in October 2017.
The total number of provincial ridings for the next general election has increased from 122 to 124. The new ridings will be in place for the scheduled 2018 election.
The population of the new Kiiwetinoong riding will be 68 per cent Indigenous. The new riding of Mushkegowuk-James Bay will be 60 per cent francophone and 27 per cent Indigenous.
ADDITIONAL RESOURCES
QUOTES
"Today is an important step forward for Northern Ontario, and for our election system across the province. Ontario's far North and Indigenous communities bring a unique perspective that needs to be heard in the provincial legislature. I am confident that these new ridings will go a long way to strengthen that voice.", Yasir Naqvi, Attorney General
"Enhanced political representation for Indigenous peoples in Ontario's political system is a necessary component of the broader movement toward reconciliation. I am confident the new electoral boundaries in Northern Ontario will enable Indigenous voters in those ridings to have a greater voice in issues relevant to them." — David Zimmer, Minister of Indigenous Relations and Reconciliation.
"Today's passage of the Representation Statute Law Amendment Act is a crucial step in our government's plan to increase fairness and opportunity in Ontario. By introducing two new electoral districts in the far North, Ontario's electoral system will become more representative of the diverse cultural and geographic landscape that is unique to Northern Ontario." — Michael Gravelle, Minister of Northern Development and Mines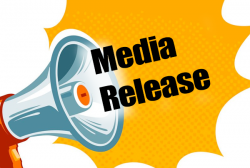 Latest posts by This Media Release
(see all)