Jul 7, 2017 @ 18:57
A two-year investigation by the Sault Ste. Marie Royal Canadian Mounted Police (RCMP) Detachment has resulted in Human Smuggling and Human Trafficking charges against two male subjects from the Greater Toronto Area.
The investigation, dubbed Project OFLEX, was initiated on May 31st, 2015, after a lone female illegally entered Canada on a vessel that left Neebish Island in Michigan, and landed on St. Joseph's Island in Ontario.
The crossing was spotted by members of the United States Border Patrol, and relayed to the Sault Ste. Marie RCMP.
On June 23 and 24, 2017, investigators from the Sault Ste. Marie RCMP Detachment arrested Nodir Burkhanov (38 years) of Vaughan, and Leonard Beasley (65 years) of Toronto for their involvement in the cross border incident.
Nodir Burkhanov and Leonard Beasley both face several charges under the Immigration and Refugee Protection Act (IRPA), as follows:
Smuggling in persons, contrary to the IRPA;
Trafficking in persons, contrary to the IRPA;
Counselling an IRPA offence, contrary to the IRPA
"We continue to work closely with our domestic, U.S. and international partners to ensure we can detect cross border criminal activity. Project OFLEX is only one example of our dedication to border security and keeping residents safe." said Supt. Ivan Verdurmen, RCMP North East District Commander.
The accused will be appearing at the court house in Sault Ste. Marie on August 28, 2017.
The Sault Ste. Marie RCMP would like to remind the public to report suspicious activity at the international border, such as:
Groups of individuals who are dressed improperly for the weather or terrain;
Groups of individuals seeking directions or rides to and from the border;
Unusual activity on roads or trails that have access to the border;
Evidence of trespassing on property near the border (footprints, garbage, clothing etc).
The RCMP would like to thank Canada Border Services Agency, United States Border Patrol and the Department of Homeland Security Investigations – Immigration and Customs Enforcement for their assistance in the investigation.
Reports of suspicious border activity can be sent to the RCMP by calling 1-800-387-0020.
To report emergencies along the border please call 911 or your local police.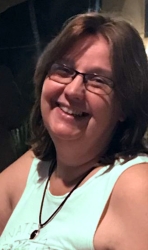 Latest posts by Brenda Stockton
(see all)