Jun 22, 2017 @ 11:14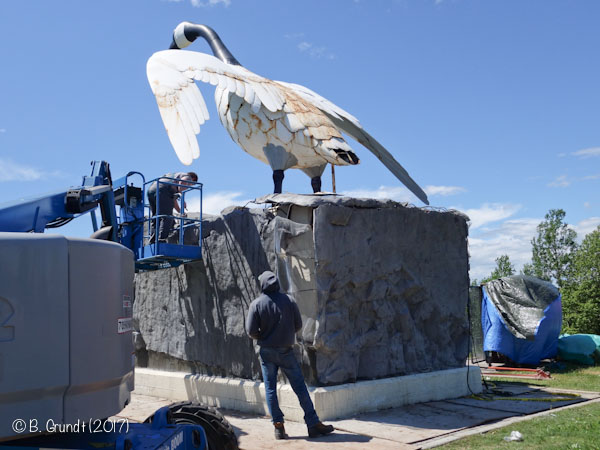 A walk out to the Goose Monument yesterday was a treat. After the pouring rain, cool (cold) breeze and fog – the sun and warmth was beautiful.
The work is progressing on the Goose Monument base. All the panels have been secured to an angle iron framework, and the men are using their creativity to bend the metal mesh and then apply a concrete mixture to join all the panels to each other. The 'rock cut' panels are slightly tapered out as they reach up to the Goose, and the rock work overlaps the top of the monument. There will be 'drain' holes at the base to allow any melt water to drain out.
The men were pleased with their progress, and even more pleased with the sun. The new Goose has gone in for the paint job, and will soon be on it's way to us!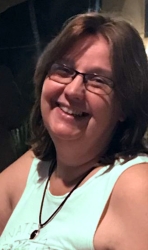 Latest posts by Brenda Stockton
(see all)