A husband and wife, and the disabled Navy veteran they care for, saw their fight to save Wilderness Discovery Resort For The Disabled in Shebandowan, Ontario, come to an end on Friday when the Ministry Of Infrastructure reached an agreement with four Thunder Bay civic organizations to renovate and operate the facility for at least the next 20 years.
Kevin and Lorie Johnson and military veteran, Kirk Williams of Madison Lake, Minnesota vacationed at the unique, fully-accessible resort twice a year. They were alarmed to learn that the facility would be closing when attempting to make reservations for the 2015 season. The non-profit organization that ran the facility, Handicapped Action Group, Incorporated (HAGI) cited unmanageable operating costs and allowed their lease with the Ontario government to lapse. The provincial government controlled the publicly-owned land and not having a leaseholder would permit them to sell the property to a private entity.
In January of 2015, Kevin Johnson launched a petition on Change.org to try to get Ontario to designate the 6.8-acre parcel of land as permanently protected for the use of the disability community. The petition was signed by over 29,000 people and personally presented to Premier Kathleen Wynne on June 15th of that year. Despite that, no action was taken by the Legislative Assembly Of Ontario on this designation. 
Kevin and Kirk took a homemade sign, and later a large banner, to events throughout the state and into Thunder Bay to "#Save Wilderness Discovery". The signs were photographed being held by a multitude of entertainment and sports celebrities, from Grammy-winning musicians to World Series MVP's. Their Facebook page, Save Wilderness Discovery Resort For The Disabled, gained over 4,100 followers. Thunder Bay civic organizations took notice. Three area Rotary Clubs and the Hill City Kinsmen formed a coalition to work with the government in an attempt reopen the camp and tender a long-term lease.
On Friday, MPP Bill Mauro (Thunder Bay-Atikokan), the Kinsmen's Jeff Jones, and Rotary's Robert Hookham, held a news conference in a room packed with Wilderness Discovery supporters to announce an agreement in principle for the coalition to proceed. The partnership will incorporate and run the facility for a twenty-year period, then assume full ownership of the operation and property. 
Due to health concerns and short notice, Kirk and the Johnsons were unable to attend, but watched the news conference from Thunder Bay's Valhalla Inn at their Minnesota home on Facebook Live. Kevin Johnson said that they were "enormously grateful to the multitude of caring souls that brought this back for decades of recreational equality and sanctuary".
Over the course of the campaign, many more people with disabilities became aware of the facility and demand for lodging should be very high. The organizations will soon begin necessary fundraising efforts to raise around $400,000 needed for restoration and improvements. They hope to reopen the camp in the spring of 2018. 
The Facebook page will stay up to update supporters on volunteer dates and special events. Mr. Johnson will also pursue an effort to organize a group to open a fully-accessible and custom designed facility for people with disability challenges modelled after Wilderness Discovery in his home state of Minnesota.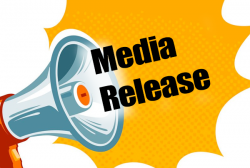 Latest posts by This Media Release
(see all)