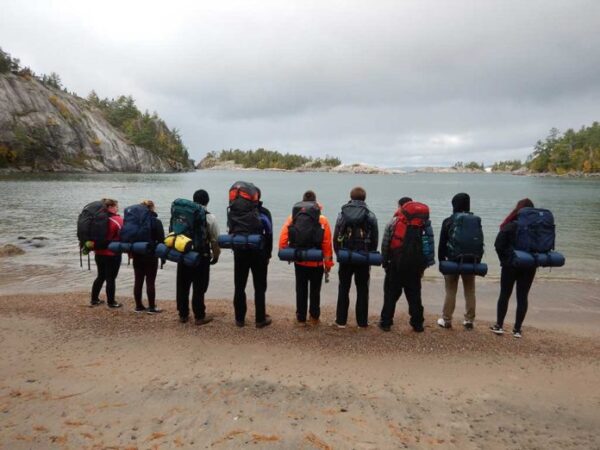 MHS students are in the thick of things this week, writing exams and finishing off their culminating activities for first semester courses.  For our senior students, this set of marks will be what post-secondary schools will look at as part of determining acceptance into their programs.
While students are studying or working on course projects in the library, Mrs. Pinder offers all who enter a variety of warm beverages.  At the beginning of the school year grade nine students are given a thermal mug that can be used for coffee, hot chocolate or a variety of teas. Students who bring their own drink holder are welcome to fill them up during the day. Thank you to Mrs. Pinder for continuing this service for our students.
The grade eleven Outdoors class has had a successful semester taking part in 7 units: Outdoor Recreation, Paddling, Risk Management, Survival, Navigation, Wilderness First Aid and Winter Expeditions. The class went on a 3 day canoe trip, 2 day backpacking trip, and several day trips. However, due to snow conditions the class will not be able to go winter camping this year. Instead, the group of nine students will participate in an extended snowshoe and ice fishing trip.
The outdoors class has had some very talented instructors including Mr. Beerkens (from his courses in the eighties), Dr. Poldmaa, Mrs. Lachine, and presently Ms. Mitchell.  Laura Mitchell has taught the course for the past 5 years. She brings to the course her vast knowledge gained through her education for her Honours Bachelor of Outdoor Recreation, as well as her qualifications in Environmental Science and Geography.
This course is only offered at four schools throughout Algoma District School Board and focuses on the development of a personalized approach to healthy active living through outdoor activities. Students who have taken this course have gone on to study fish and wildlife management, forestry, and outdoor education at various post-secondary institutions.  Many MHS graduates have continued to use the skills and knowledge acquired from the outdoors class in both the world of work and in their personal lives – enjoying the wilderness in our own back yard or backpacking to exotic destinations!
The next parent council meeting will be held at 4:15 p.m., Tuesday, February 7th, 2017 at the High School. If you would like any further information about parent council, please call the school at 705-856-4464.
Again, we wish all the very best to Ms. Samantha Rota who really helped our LEAD class transition to high school and offered such a wide range of activities for all students at MHS. She was instrumental in Anna Lachine's award winning artwork by offering a place and time for the art club as well as providing snacks to all rooms during exams this week.
Just a reminder that Friday is a professional development day. We are looking forward to next week when second semester begins.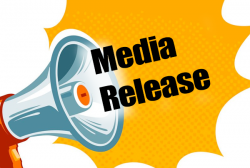 Latest posts by This Media Release
(see all)