Nearly a week ago, on Friday, July 24th, students with their families, and dignitaries celebrated the graduation of 6 students from the Common Core Course being held in partnership with Northern College and Richmont – Island Gold Mine in Dubreuilville. The festivities began with an introduction by Norm Bolduc, Northern College, to the graduates and dignitaries, followed by a delightful luncheon of salads and lasagna. Grace said by Fred Gibbon, President of Northern College.
When lunch was finished, Fred Gibbons made several comments. He was pleased with the successful completion of this program, and offered his thanks for those who had the confidence that this program would be successful, the successful partnerships formed and subsequent development of this program. He offered his congratulations, and the congratulations of the Board to the graduates.
Mine Manager Denis Flamand, also took the stand, and thanked everyone who was involved in this project. Island Gold was pleased to assist in this exciting program. He stressed that these students had access to qualified instructors, and achieved this program by working safety. Island Gold has been able to hire five of the six students at this time. They look forward to continuing this program.
Carol Hughes – MP, made a special presentation to Stephen Dufour of the Dubreuilville Action Centre /  Labour Adjustment Committee in recognition of the hard work, and commitment that had gone into the development and execution of this program.
Mayor of Dubreuilville, Hélène Perth offered her congratulations to the graduates and those who helped to put it together. She recognized that Mike Mantha began the project, and others continued, and she was sure that there were others that helped, but were not recognized. She thanked them all for their assistance. She was joined by Judy Montague, Service Delivery Manager, MTCU, who echoed the sentiments of Mayor Perth. She was pleased to see the families of the graduates attend, as it brought to reality the effects on people that this program could bring.
This program was a 12 week course, with a heavy emphasis on the practical component by Denis Flamand, Mine Manager of Richmont – Island Gold Mine. It came into fruition because of the efforts of many, including the Dubreuilville, Wawa, and White River Action Centres, the Wawa Regional Help Centre, Northern College, MTCU, Richmont Mines, and many others.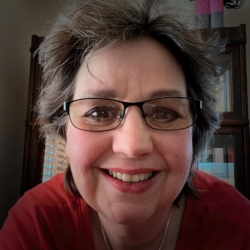 Latest posts by Brenda Stockton
(see all)