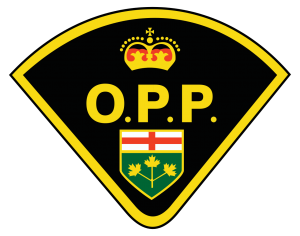 On May 13, 2023, members from the Ontario Provincial Police (OPP) Traffic Incident Management and Enforcement (TIME) unit were on patrol duties on Highway 17 in Johnson Township.
Shortly before 7:00 p.m., police observed a westbound vehicle on Highway 17 passing unsafely near a crest of a hill and a traffic stop was subsequently initiated. While speaking to the officer the driver produced cannabis in an unsealed container within the driver's reach.
While police were beginning to search the vehicle, the driver had a medical episode and was transported via Algoma Paramedic Services to local hospital in Thessalon and was later released back into police custody.
Police continued to search the vehicle and located over two pounds of suspected cocaine with estimated street value of $75000.
As a result, Salar NOWBARI, 36 years-of-age from Barrie was charged with:
Possession of Schedule I Substance for the Purpose of Trafficking-Cocaine
Possession of Schedule I Substance-Cocaine
Drive Left of Centre-Approaching Crest of Grade
Drive Vehicle or Boat with Cannabis Readily Available
Fail to Surrender Licence
The accused is scheduled to appear before the Ontario Court of Justice in Elliot Lake on July 6, 2023.