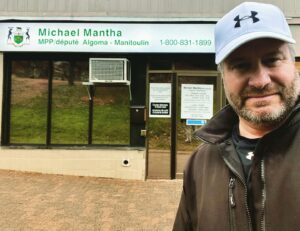 Since Doug Ford was elected Premier of Ontario in 2018, Ontarians quickly became accustomed to a government that tends to lead with its chin. That is to say that Mr. Ford chooses to lead aggressively without caution to achieve the goals of Conservative thinking as opposed to what is best for the people of Ontario. As a result, it is debatable how often the essential principles are actually aligned.
In recent days, however, the Ford government has suddenly thrust plans for healthcare privatization on Ontarians. He does this despite knowing that the plan objectives are not aligned with the principles of universal healthcare that the people of Ontario understand as fundamental Canadian values.
One would be hard-pressed to find anyone in Ontario who would disagree with the fact that our healthcare system is broken and has been for some time. Unfortunately, it is now failing us, and we need to develop and implement a plan to fix it before it becomes a total shamble.
Premier Ford has had a full term since taking the reigns from the Liberals and is now well into his second term to formulate a plan and institute necessary change. The January 17, 2023 edition of the Toronto Star stated, "The Ford government has unspent health care funding but is starving our hospitals of needed funds. And while appealing a Superior Court decision that found suppressing nurses' wages to be unconstitutional, the province is also failing to act on retention initiatives in a bid to advance privatizing healthcare."
Premier Ford's scheme so far has been to starve our healthcare system to the point of total breakdown. The government is knowingly and unnecessarily putting people through anguish, suffering and even preventable death so that they will grasp desperately at virtually any solution to ease their suffering, no matter the long-term consequences – even if that leads to eroding our universal healthcare system.
Right now, we have a surgical backlog that is the result of deliberate healthcare underfunding and staffing shortages. So I'd like Mr. Ford to explain why we have public dollars to fund private clinics but not our public hospitals? Our hospitals can't get enough funding for our emergency and surgery rooms right now. Yet, we have money to pay for private clinics? Really?
Ontario is battling an orchestrated program failure designed to change our healthcare system to one that is profit based. And when profit becomes the primary driver of decision-making, there is no question the result will be a two-tier healthcare system. Such principles are not supported by the people of Ontario. Where profits are concerned, the shareholders and executive boards make decisions in their best interest, not the patients'.
Bernie Robinson, vice–president of the Ontario Nurses Association, says, "It's a despicable move. It will deplete resources and cripple the public healthcare system. It will make it more difficult to access the health care Ontarians need. Everyone in the province should be concerned. Instead, this government is creating a two-tier healthcare system."
It is almost a certainty that a system that exposes desperate people for surgeries to for-profit clinics will lead to paying for care with their credit cards for products and services not covered by the provincial health insurance plan. Patients will be exposed to up-selling of unnecessary procedures, services and products. Minister Jones agrees that this will happen. She has no concerns patients will find it difficult to decide if it is worth paying for products, tests and other services not covered by OHIP.
Premier Ford has stated that critics of the plans are simply "fearmongering" by suggesting that Ontarians will end up paying for healthcare with their credit cards. He says such notions are preposterous. However, need I remind readers about Premier Ford's commitments that he would never allow development or building on land designated as Greenbelt? Clearly, the Premier chose not to honour those promises. So what is the way to prevent him from breaking promises about paying out of pocket for health care?
Rather than handing over billions of public dollars to private stakeholders, the government should be investing in relieving nurse overload, addressing burnout and retaining nurses in the profession. The Ontario Nurses Association has confirmed that our healthcare system is already over 25,000 nurses short. (No wonder our working nurses are worn out and leaving the profession in droves, trying to cover such incredible understaffing.) With the push for private health care, for-profit clinics will be clamouring to hire nursing staff. They will, of course, incentivize working nurses to sign on with them, which will drain our already deleted pool of nurses from our hospitals.
The plan is for the for-profit care facilities will be handling the less complex and low-risk procedures that will require short-term recovery. Diagnosis, treatment and surgeries such as cataracts, joint replacement, colonoscopies and so on will form the bulk of the patient load. This leaves more complex and high-risk therapies and surgeries for public hospitals to handle. As a result, the for-profits will be able to schedule treatments and procedures on a Monday-to-Friday basis during regular business hours. Thus, doctors, nurses and staff, in general, will benefit from working conditions that are much more preferable. Who wouldn't want to avoid shift work and weekends for less pay when better conditions are available in for-profit workplaces?
Premier Ford and Health Minister Sylvia Jones have sworn that our public hospitals will not experience any exodus of nursing staff. They say they have a plan that will ensure that as private clinics hire new staff, the facilities will have to prove that they have not tapped into any hospital workforce. Minister Jones stated that there would be some form(?) of oversite for this.
An article from the January 17, 2023 Globe and Mail stated that when asked about draining away scarce hospital staff, Minister Jones responded, "Applicants for these new licences would be required to submit staffing plans meant to "protect our public hospitals and to ensure that they are not in any way impacted."
So, do the Premier and Minister know of some secret pool of healthcare workers that will fill all the vacant spaces in public and for-profit hospitals? If so, why are we 25,000 nurses short today?
New Democrats are committed to doing all we can to stop the Ford government from moving forward to turn our universal public healthcare system into a two-tiered for-profit system. I encourage you to write to Premier Ford at [email protected]  and Minister Jones at [email protected] to let them know what you think and feel free to copy my office at the address below.
As always, please feel free to contact my office about these issues or any other provincial matters. You can reach my constituency office by email at [email protected] or by phone at 705-461-9710 or Toll-free at 1-800-831-1899.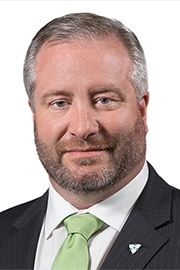 Latest posts by Mike Mantha
(see all)