Mar 16, 2022 at 07:56

Weather: Freezing Rain Warning

Today – Mainly cloudy. Freezing rain or ice pellets beginning early this morning then changing to rain showers near noon. Fog patches dissipating this morning. Wind up to 15 km/h. High plus 4. Wind chill minus 6 this morning. UV index 2 or low.
Tonight – Rain showers ending near midnight then cloudy with 40 percent chance of drizzle. Risk of freezing drizzle overnight. Fog patches developing near midnight. Low plus 1.
COVID-19 Statistics:
Current
Previous
Change from previous report
<!doctype>

Tested*

243,277

243,277

–

Confirmed Cases

5,895

5,826

69

Confirmed Cases in 2022

3,691

3,622

69

Active cases

376

354

22

Resolved

5,519

5,472

47

Deceased

40

39

1

Deceased in 2022

20

19

1

<!doctype> Central & East Algoma

581

576

5

Elliot Lake & Area

229

227

2

North Algoma

233

233

0

Sault Ste. Marie & Area
4,852

4,790

62
News Tidbits:
Gilbertson's Pancake House in Richards Landing will remain closed this season.
Wesdome Gold Mines reported a record full year production at the Eagle River Complex of 101,403 ounces, decreased Eagle River cash costs by 6%, and restarted Kiena in Q3, producing 22,440 pre-commercial ounces
There is a possibility of a faculty strike at Ontario colleges beginning Friday if the College Employer Council (CEC) does not agree to binding interest arbitration. The last college strike was in 2006.
The Ontario government is investing $4.2 million through the new Addictions Recovery Fund to immediately enhance access to addictions treatment supports in Sioux Lookout. This funding will be provided to the Sioux Lookout Friendship Accord Economic Development Corporation to expand access to a total of 37 new addictions treatment beds and help hundreds of Ontarians in Sioux Lookout and the surrounding region access specialized addictions treatment.
The Ontario government will provide $673 million to long-term care homes this year to hire and retain up to 10,000 long-term care staff across the province, leading to more direct care for residents.
Announcements:
Monte McNaughton, Minister of Labour, Training and Skills Development, to make an announcement about job opportunities across Ontario at 9:30 a.m. in London
Premier Doug Ford will be joined by Prime Minister Justin Trudeau and Vic Fedeli, Minister of Economic Development, Job Creation, and Trade, as well as François-Philippe Champagne, Federal Minister of Innovation, Science and Industry, to make an announcement at 10:45 a.m. at the Honda Plant in Alliston
Lisa Thompson, Minister of Agriculture, Food and Rural Affairs, will make an announcement about supporting production capacity in the province's agri-food sector at 12 Noon in North Gower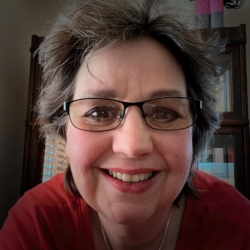 Latest posts by Brenda Stockton
(see all)