Mar 11, 2022 at 07:56

Weather:

Today – Flurries at times heavy. Local blowing snow this afternoon. Amount 5 cm. Wind south 30 km/h gusting to 60 becoming west 20 gusting to 40 this afternoon. High minus 7. Wind chill minus 19 this morning and minus 14 this afternoon. UV index 1 or low.
Tonight – Partly cloudy with 60 percent chance of flurries. Local blowing snow early this evening. Wind southwest 20 km/h becoming light early this evening. Wind becoming northwest 30 gusting to 60 after midnight. Low minus 17. Wind chill minus 15 this evening and minus 26 overnight.
COVID-19 Statistics:
Current
Previous
Change from previous report
<!doctype>

Tested

242,566

242,096

470

Confirmed Cases

5,641

5,609

32

Confirmed Cases in 2022

3,437

3,405

32

Active cases

375(1)

398(1)

-23

Resolved

5,266

5,211

55

Deceased

38

38

0

Deceased in 2022

18

18

0

<!doctype> Central & East Algoma

567

565

2

Elliot Lake & Area

221

216

5

North Algoma

232

230

0

Sault Ste. Marie & Area
4,621

4,596

25
News Tidbits:
Brad Jacobs and his team have made the playoffs at the 2022 Tim Hortons Brier in Lethbridge
Hooray! A&W Canada, plans to pilot the "Butterfly Cup", a totally recyclable, lidless paper cup  in Toronto this month
Eligible students who enrol between June 1 and September 30, 2022, financial support of up to $13,690 (costs of tuition, books and other mandatory fees, as well as a stipend for a clinical work placement) will be available to new students enrolled in a PSW program at one of the participating Ontario Student Assistance Program (OSAP) approved private career colleges.
Eleven years ago on March 11, 2011, the largest earthquake ever recorded in Japan caused massive devastation and a tsunami that hit the Tōhoku region of northeastern Honshu. The earthquake and tsunami also caused the Fukushima Daiichi nuclear plant disaster. The Fukushima disaster is considered the second-worst nuclear disaster in history, forcing the relocation of over 100,000 people. The worst nuclear disaster was Cherynobyl (April 26, 1986).
Announcements:
Jill Dunlop, Minister of Colleges and Universities, will make an announcement about a new student scholarship at 8:45 a.m. in Toronto.
Solicitor General Sylvia Jones will be joined by Ontario Provincial Police Commissioner, Thomas Carrique, to make an announcement regarding police mental health crisis response resources at 10:30 a.m. in Shelburne.
Premier Doug Ford will be joined by Christine Elliott, Deputy Premier and Minister of Health, to make an announcement at 1 a.m. in Barrie.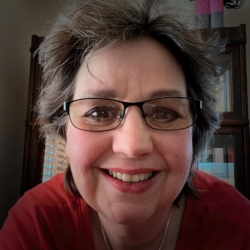 Latest posts by Brenda Stockton
(see all)